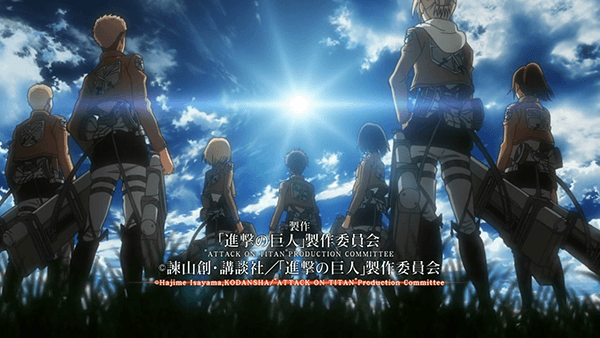 Earlier today Funimation began releasing cast information for the English dub of the extremely popular Attack on Titan. Instead of releasing the full list of the official cast members, the company has chosen to unveil the roles in small batches and will continue to do so over the next few days. Here is the first list of characters and who will be dubbing them:
Character – Actor
Keith – Patrick Seitz
Moses – Jeff Johnson
Erwin – J. Michael Tatum
Marco – Austin Tindle
Carla – Jessica Cavanagh
Grisha – Chris Hury
Hannes – David Wald
The official premier of the Attack on Titan English Dub will be shown during the Anime Boston Convention which will take place next week on the 21-23 March. Also shown on the Funimation website is photograph showing the collectors edition AoT Part 1; it will include the first 13 episodes of the series on both DVD and Blu-Ray and includes special extras such as a 24 page digibook, a set of pins and a replica necklace of Eren's Key.
Let us know what you think about the dub cast so far by leaving a comment down below.