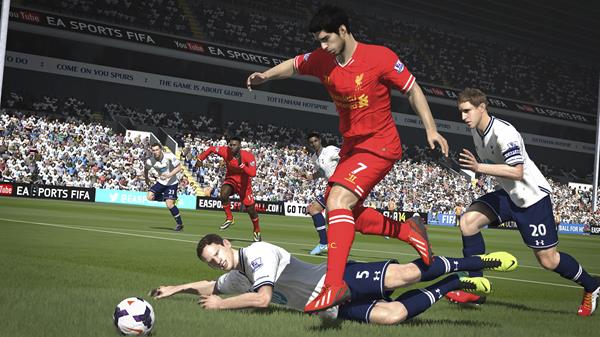 It's been five years since the FIFA Ultimate Team (FUT) mode was introduced to the FIFA video game series in FIFA 09, and to celebrate this anniversary, EA Sports have released an infographic filled with staggering statistics and numbers.
You can check out the infographic in full below (click through to enlarge). Some highlights include:
Every hour, 542,000 player transfers are happening in FIFA Ultimate Team (FUT).  That's 42X the number of actual transfers that were handled by the FIFA governing body in all of 2013.
A staggering 64% of all FIFA players play FUT.
There have already been 1.46 billion transfers listed in FUT in FIFA 14 since Sept 2013.
There are as much as 13 million player transfers in a day in FIFA 14 Ultimate Team. That's approx. 542,000 transfers an hour.
There have been 725 million matches played in FUT within FIFA 14 Ultimate Team so far.
FIFA 13 Ultimate Team had over 11.2 million players and FIFA 14 Ultimate Team is currently on course to surpass it.
Special events will be held throughout the week to celebrate further, which you can learn more about right here.