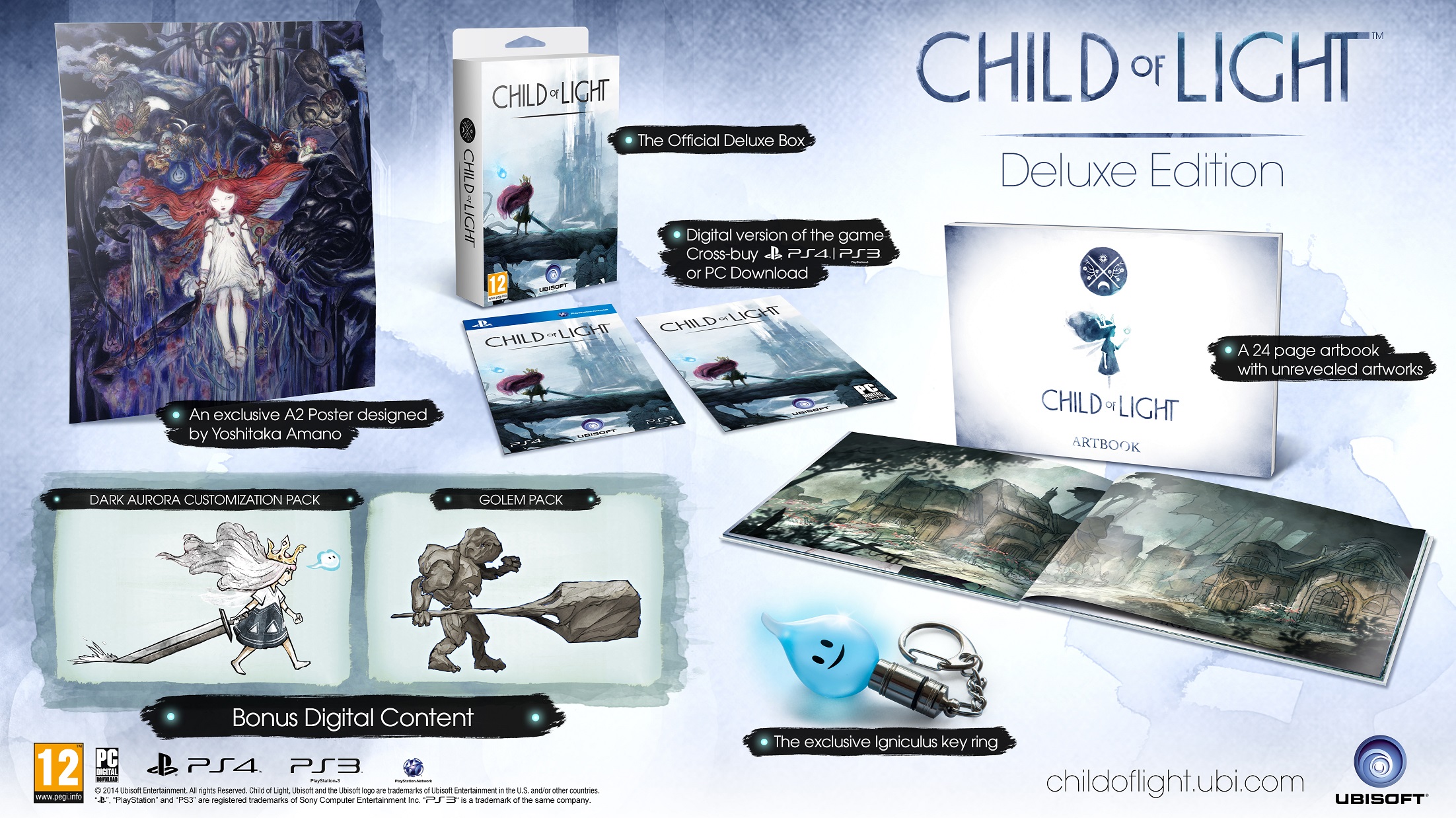 Ubisoft came out with a huge amount of content today regarding their 2D turn-based J-RPG/Adventure title Child of Light, including details on a deluxe edition for retailers, a new co-op trailer and a release date. Included in the Deluxe Edition will be a poster designed by Japanese artist Yoshitaka Amano, a 24 page art book with unrevealed artwork and an Igniculus key ring. This boxed edition will also include additional in-game content, with a bonus quest, a new character and a pack of collectibles. You can check out all these neat goodies in the above image (click the image for the full size version). Unfortunately, this Deluxe Edition will only be available for PS3, PS4, and Windows PC editions of the game and only in the UK and EMEA (Europe, Middle East, Africa) regions. In better news for fans of Sony's consoles, the game will be cross buy, so if you buy it on PS3 you have access to it on PS4 at no extra charge and vice versa. The Deluxe Edition is available to pre-order now. Child of Light uses UbiArt Framework engine to allow artists to insert unedited concept work into the game to truly bring their original artistic views to life. As you can see from the trailer below, the game looks beautiful and just like a watercolour painting. The game centers around the theme of fairy tales as players step into the shoes of Aurora and explore the magical painted world of Lemuria together with her firefly sidekick Igniculus and other unlikely allies. Players can explore the magical kingdom to uncover mysteries and take back the sun, moon and stars which are being held captive by the evil Queen of the Night.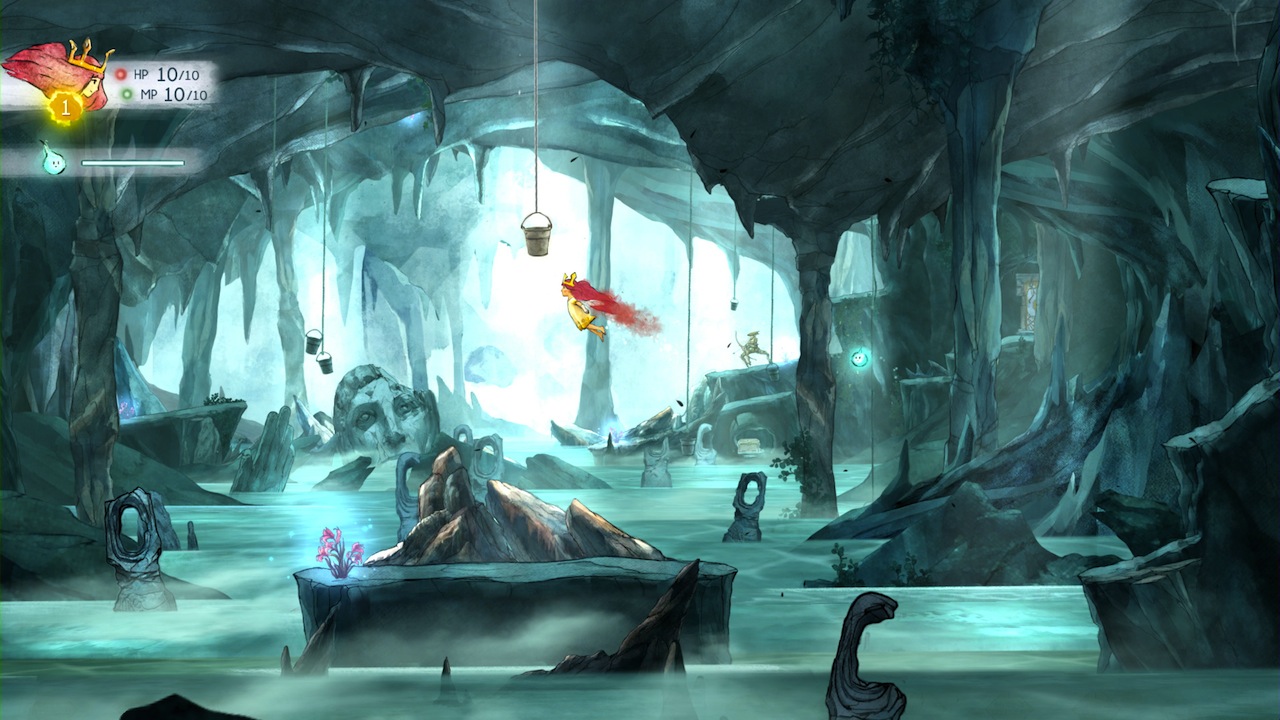 Alongside the retail release, the game will be available for download on Xbox LIVE for the Xbox 360 and Xbox One, the PlayStation Network for the PlayStation3 and PlayStation4, the eShop for the Wii U, and PC Digital, at the price of £11.99 with a release date set for April 30th. For more information on Child of Light, visit the official website.