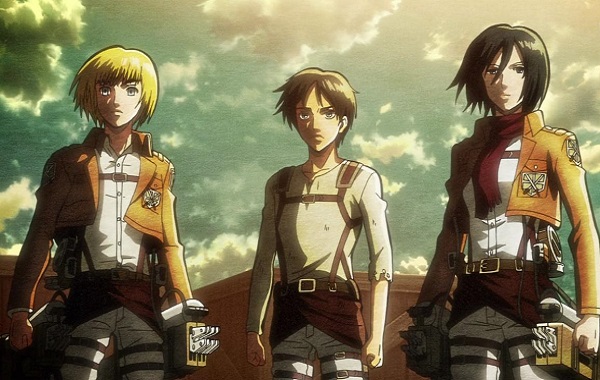 Yesterday Funimation released a small list of the official cast members for the Attack on Titan English dub, today they are adding to this ever growing list by revealing 8 more character roles. Funimation will keep adding to the list every day leading up the official premier of the English dub of Attack on Titan. The new list is as followed:
Character – Actor
Jean – Mike McFarland
Sasha – Ashly Burch
Conny – Clifford Chapin
Anka – Jamie Marchi
Hanna – Tia Ballard
Gustav – Keith Kubal
Christa – Bryn Apprill
Ymir – Elizabeth Maxwell
If you want to be reminded of the shows plot then here is the official synopsis provided by Funimation.
When the man-eating giants called Titans first appeared, humans retreated behind massive walls. After a hundred years of safety, a colossal-sized Titan smashes through the defenses, unleashing a flood of giants and carnage in the streets. Eren Jaeger watches helplessly as one of the creatures devours his mother.

He vows to kill every Titan walking the earth. Eren and his surviving friends enlist to fight against the insatiable monsters. The future looks bleak, but there's more to Eren than meets the eye: he may be humanity's last hope against extinction.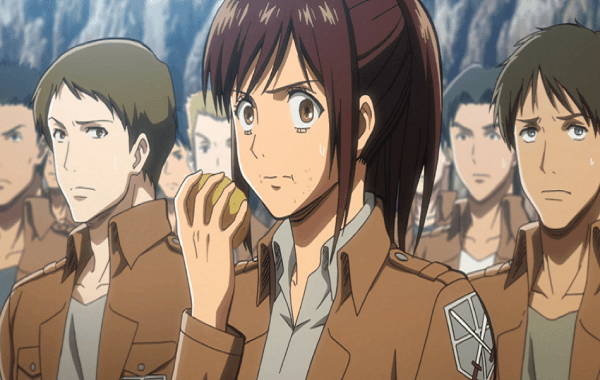 Let us know what you think about the casting list, and about the Attack on Titan English dub by leaving a comment down below.