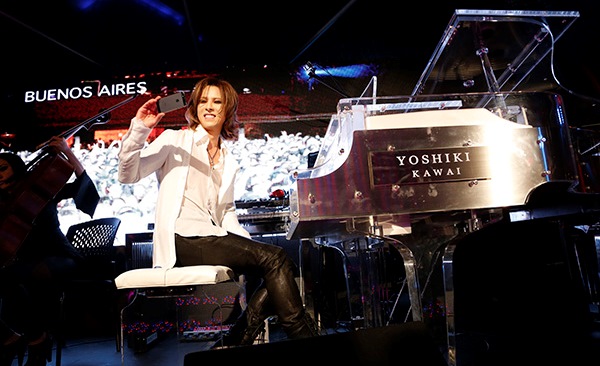 Acclaimed Japanese rock icon and X Japan bandleader Yoshiki has been advancing his solo piano career with the release of a new compilation album, Yoshiki Classical, and by announcing a world tour at the prestigious GRAMMY Museum earlier this week. An official website has been launched to coincide with the announcement.
The GRAMMY Museum also unveiled their new Yoshiki exhibit, the first of its kind for an Asian artist, which displays his famous signature crystal piano, key items and flamboyant wardrobes that inspired the cult visual kei movement.
The long-awaited tour spans between April-June this year, beginning in the United States where it will then take place around the world:
April 25th – Costa Mesa, CA – Segerstrom Center for the Arts
April 28th – San Francisco, CA – Davies Hall
May 3rd – Mexico City, Mexico – Auditorium
May 10th – Toronto, Canada – Queen Elizabeth Theatre
May 21st – Moscow, Russia – Crocus City Hall
May 26th – Paris, France – Trianon
May 28th – London, England – Royal Festival Hall
June 6th – Beijin, China – Beijing Exhibition Center
June 8th – Shanghai, China – Oriental Arts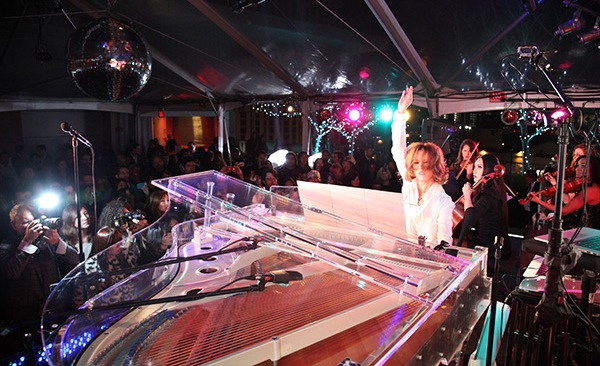 Yoshiki Classical has been recognised by Billboard Magazine, MTV, Reuters and AOL while it debuted at #1 on the iTunes Classical Music chart in 10 countries.
The songwriter, drummer and pianist is most famous for his rock group X Japan which dominated Japan's music scene during the 80s and 90s and has recently performed overseas in a sold-out tour.