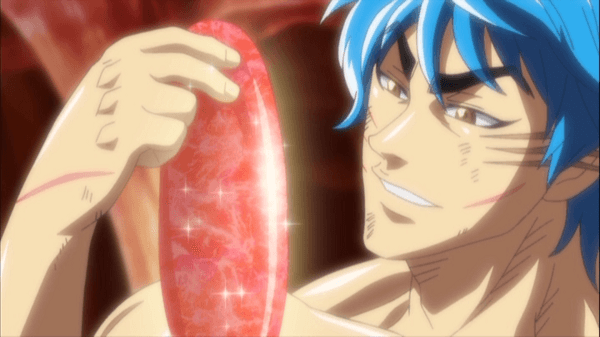 In some good or bad news, depending on whether you like or dislike the wonderful adventures of gourmet hunters, the Toriko anime has been confirmed to end its 3 year long run on March 30th.
Toriko based upon the manga of the same name follows the ridiculous misadventures of a gourmet hunter named Toriko as he journeys the world in search of the perfect menu. It is preposterous to say the very least, but thanks to the support of the creator of One Piece, Eiichiro Oda, the series has received a decent level of awareness and has built quite a solid fan-base for itself.
The anime will be replaced by the returning Dragon Ball Z Kai, which is set to cover the Buu Saga of the original Dragon Ball Z series. The Toriko manga is still ongoing and no end has been confirmed for the manga, despite the anime ending. Be sure to let us know what you think in the comments section below.