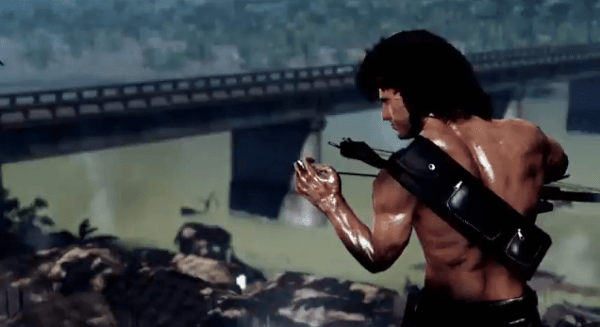 Rambo The Video Game has been slowly approaching, with a few videos showing off what players can expect from the game based on the trilogy of movies. But the main question that fans of the series have probably been wondering is when exactly they'll be able to experience all the Rambo action for themselves.
Well, luckily for fans Reef Entertainment has finally revealed when Rambo The Video Game will be hitting store shelves. European and Australian fans can expect to get their hands on the shooter on February 21st, 2014 while players in North America and Canada will have a little while longer to wait, but still within Q1 2014.
Players will finally get to see what it feels like to be one of the most well known action heroes from the 80s when Rambo The Video Game releases for Xbox 360, PlayStation 3, and Windows PC. With February 21st quickly approaching those wanting the get the exclusive preorder figurine should jump on their chance while they still have time.