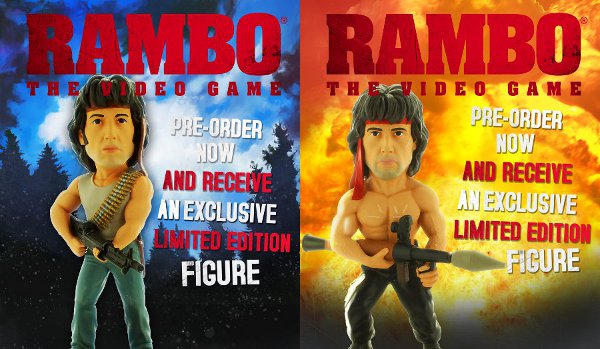 Those looking forward to the upcoming Rambo The Video Game have a little more incentive to preorder as today Reef Entertainment announced that a series of limited edition figurines would be offered, though interested buyers will have to choose between the two of them.
While a full list of which retailers will be offering which figurine is still on the way, those in Australia need not worry as theirs are already detailed. Those wanting the First Blood figurine with John Rambo with his M60 can receive it by preordering from JB Hi Fi, while those preferring the Rambo: First Blood part 2 figurine with his RPG can preorder from EBGames.
Those wanting to see a full size version can click on the image above to get a better look, though the base of each figurine is not finalized just yet. Rambo The Video Game will release near the end of this year for Xbox 360, PS3, and PC.