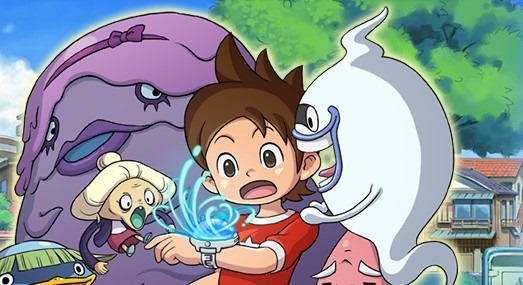 Level 5 Games have tweeted out earlier today asking their fans whether or not they would like to see Yokai Watch, an RPG for the 3DS, to be localized for the United States and Europe.
Between the game and the anime, Yo-kai Watch is a success in Japan! Would you like to see Yo-kai Watch in the US/EU? http://t.co/sFgMsAMLXf

— LEVEL5_IA (@LEVEL5_IA) February 18, 2014
Interestingly Level 5 recently trademarked the term 'Yo-Kai Watch' in the United States back in January. The game follows a young boy named Keita who accidentally discovers a ghost named Whisper. Whisper gives him a watch that allows him to see supernatural creatures called Yokai. Keita must solve problems regarding Yokai, collecting and battling them.
Yokai Watch has already spawned a manga and anime series. The game released in Japan late last year. Be sure to let us know what you think in the comments section below.