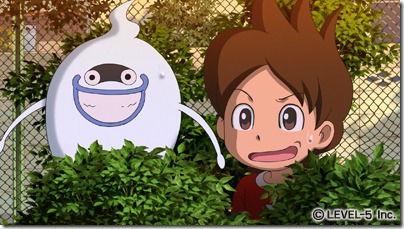 During Nintendo's previous Nintendo Direct conference which focuses primarily on 3rd-party 3DS titles, they revealed some new footage of Level-5's Yokai Watch game via a trailer narrated by none other than Satoru Iwata himself.
The new trailer reveals a great deal of information regarding the Yokai Watch game and in particular its plot. The game follows a young boy named Keita who discovers an old capsule toy vending machine, he opens his capsule to reveal a watch. Once he puts on the watch suddenly a ghost named Whisper appears before him and informs him that he is wearing the Yokai Watch that grants the person wearing it the ability to see supernatural beings known as yokai. Keita sets out with the help of good yokai to protect his town from evil yokai.
Level-5 has announced plans of turning Yokai Watch into a franchise, with an anime and manga adaptation already in the works. Be sure to check out the trailer below and let us know what you think in the comments section.