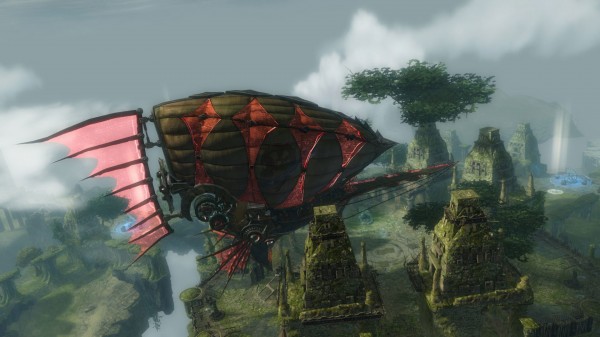 MMORPG fans take notice – a mysterious new realm has been unveiled by developers ArenaNet, and is the setting for Guild Wars 2's newest expansion entitled 'Edge of the Mists'. Players will further explore the story of villain Scarlet Briar, as she progresses in executing her plans for Tyria and its people, first over-running the new land with the sky pirates known as Aetherblades.
Stranded in the mist, Braham and Taimi are helpless to defend against the attackers. Rescuing them, whilst fighting back against the onslaught is paramount. But, the action doesn't take place entirely in the Mists, as players will return to Tyria in order to piece together clues as to what exactly Scarlet's master plan entails. To do this, they will join Marjory and Kasmeer at the Dead End Bar, analysing artifacts attained throughout prior living world storylines.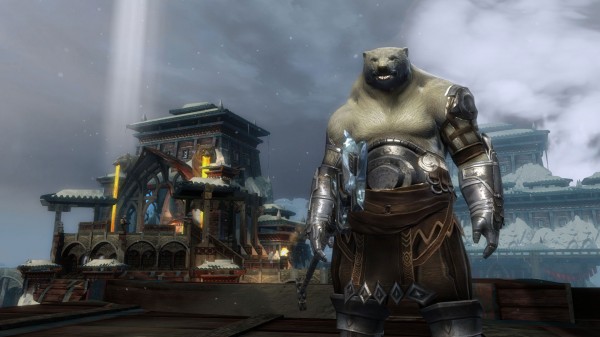 Outside of the plot-focused additions, World vs. World mode now includes the 'Edge of the Mists' map as an "overflow map", which essentially means players will never have to wait to participate, being able to continue the PvP or PvE battle in various, vast zones and build rank and gain loot/achievements while still in queue to join regular WvW matches. Finally, a new UI system displays which maps are populated and their respective queue times. Neat!
Check out the gallery of 'Edge of the Mists' screenshots below.