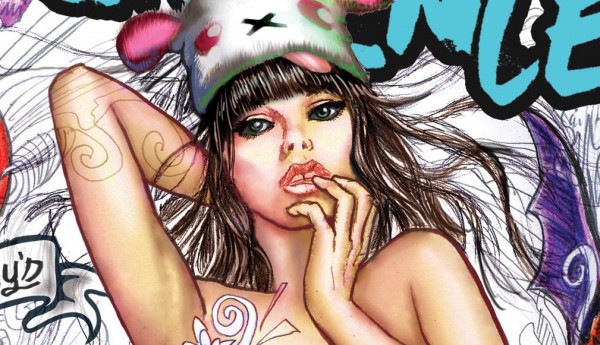 Titan Comics alongside us here at Capsule Computers are extremely excited to announce that the fifth issue of the hit comic book series "Death Sentence" has finally been released! If you've been following this absolutely brilliant comic book series than you'd know just how good the story is and on how massive of a level the events within it have escalated to. Us here at Capsule Computers have reviewed issues 1 through 4 and you can read them all by clicking here.
With only days left to live, Verity and Monty clash as the G+ Virus mutates! Monty and Verity develop new powers, the like of which the world has never seen – and Weasel is caught in the middle! The battle for London rages, and its repercussions are felt around the globe! Does Verity's future promise only chaos and death – or could she find a cure?
It is looking to be an incredible ending to an incredible series and it seems as though it's definitely going to go off with a bang! "Death Sentence", written by Monty Nero and illustrated by Mike Dowling, has quickly become a fan favourite when it comes to comic books and you can really see why. Issue 5 is up for sale now at all good comic book retailers and each paperback issue will go for $3.99 so head into stores now to grab yourself a copy. Still want more? Head down below to check out some page previews.