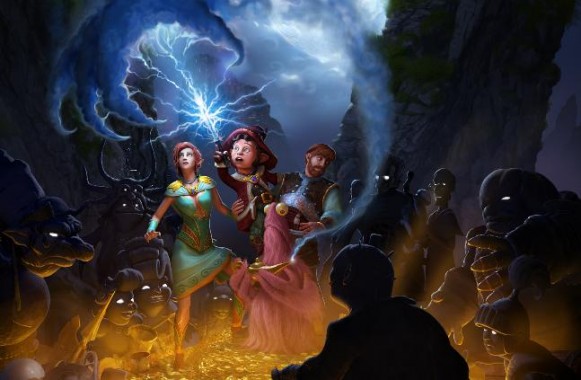 Nordic Games and KING Art made sure to make quite the announcement earlier today – and did so by revealing that the 2011 favorite The Book of Unwritten Tales would be receiving a follow-up with The Book of Unwritten Tales 2. Along with the announcement comes a Kickstarter page and quite a few details to munch on, which have been provided by both parties.
Check out the official statements for yourself:
"This is a very ambitious project", says Martin Kreuch, Producer at Nordic Games. "The fans have been waiting for a new adventure in the world of Aventasia that continues the story of BoUT 1. We have a long and very fruitful track-record working with KING Art, which is why it is important to us to support them in any way that is needed. If KING Art wants to try out something new, why should we be hindering them in doing so? At first, it seemed strange to us thinking about an already funded game being on Kickstarter, but then we were amazed about the possibility to get direct feedback from the crowd about this additional on-top content and features."

"We're thrilled to be working alongside Nordic Games again on The Book of Unwritten Tales 2," adds Jan Theysen, Creative Director, KING Art. "At a later stage of the development process – production start was in October 2012 –, we suggested to Nordic Games to add additional features (multiple ways to solve certain puzzles, optional sidequests with different outfits to customise the appearance of your character etc.) and more community communication to further improve the game. Based on our very positive experience with Kickstarter on a different project (Battle World: Kronos), we suggested involving the community directly via Kickstarter to see if these features are something that gamers would like to see in an adventure game. Every cent from the campaign goes directly into the on-top content and we are excited to see how the adventure community will react to our ambitious plans."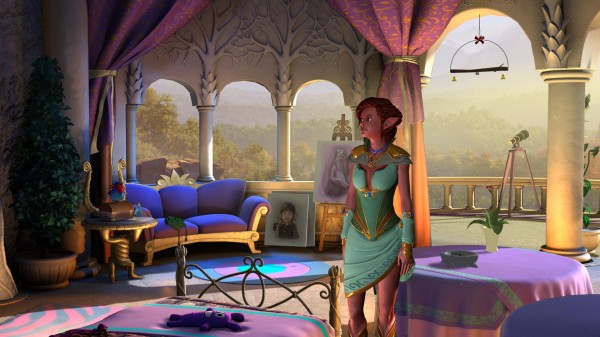 Since the Kickstarter is already nearing the main goal, Id say that this 2015 release looks to be one we can already get excited about. As you can see in the trailer and first released art for the game, the art style is superb and there is a lot to be excited about with this sequel. Donate to the Kickstarter for some great goodies, watch that clip below, and get ready for the PC, Mac, and Linux point and click adventure coming next year.