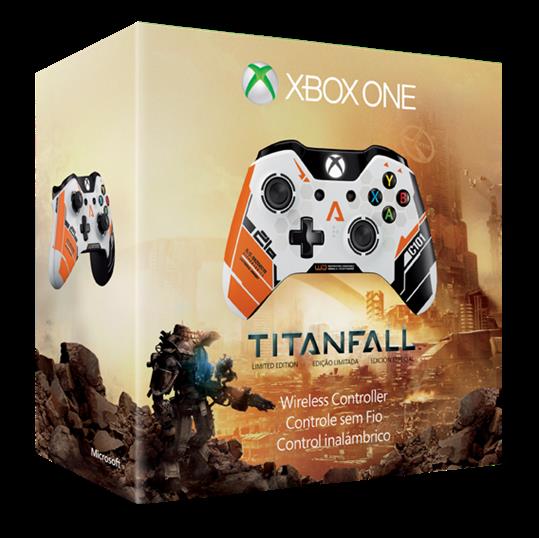 In a collaborative effort between Microsoft, EA and Respawn Entertainment, fans of the Titanfall game will now be able to get their hands on a commemorative Titanfall controller for the Xbox One, only for a limited time of course.
The game which is set for a release on March 13th, 2014, has made major waves among the gaming community eager to get into a mecha and shoot things. The Titanfall controller will launch for a limited time on February 13th, 2014, just in time for the release of Titan Fall a month later.
You can check out the Titanfall controller in the image above. Be sure to let us know what you think of this in the comments section below.