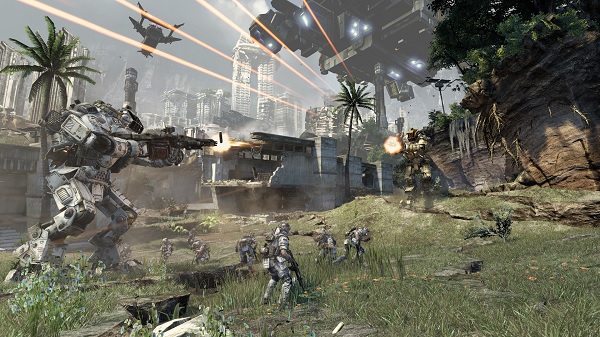 It has been revealed by Respawn Entertainment boss Vince Zampella on Twitter that the max player count for Titanfall will be six versus six. While some people have already begun complaining about the limited size of the online matches, Zampella went on to say that the limit was applied to help balance the game.
@MrClutch514 @Respawn 6v6 is max player count. Turned out to be the best balance with ai for us.

— Vince Zampella (@VinceZampella) January 8, 2014
He explained further saying that this twelve player limit only counts for human players as there will be numerous AIs running around the battlefield for both teams and each player can also bring forth a titan that they can pilot themselves, or set to follow them or guard an area. EA is currently planning on releasing Titanfall on March 11th for the Xbox One, Xbox 360, and PC.