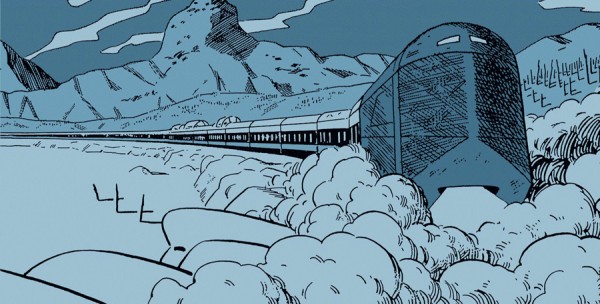 Titan Comics is absolutely ecstatic to announce that the brilliant, award-winning graphic novel "Snowpiercer" has finally been translated in full and the first volume of the two-part release has just been made available for purchase world-wide. "Volume 1: The Escape" has just been released (29th of January) and with it comes a tidal wave of elation from comic book and graphic novel fans all over the world.
Written by Jacques Lob, Benjamin Legrand and illustrated by Jean-Marc Rochette: "Snowpiercer" follows the story of a juggernaut of a train that just so happens to have onboard the last remaining humans. One man, Proloff, comes from the very end of the train which functions much like slums, he has made it out of poverty and has no intentions of every returning so he ventures further and further through the train, all the while hoping that he will soon reach the very front. Luckily for all of you reading, Titan Comics has provided a full synopsis so that you get the full picture.
Coursing through an eternal winter, on an icy track wrapped around the frozen planet Earth, there travels Snowpiercer, a train one thousand and one carriages long. From fearsome engine to final car, all surviving human life is here: a complete hierarchy of the society we lost…

The elite, as ever, travel in luxury at the front of the train – but for those in the rear coaches, life is squalid, miserable and short.

Proloff is a refugee from the tail, determined never to go back. In his journey forward through the train, he hopes to reach the mythical engine and, perhaps, find some hope for the future…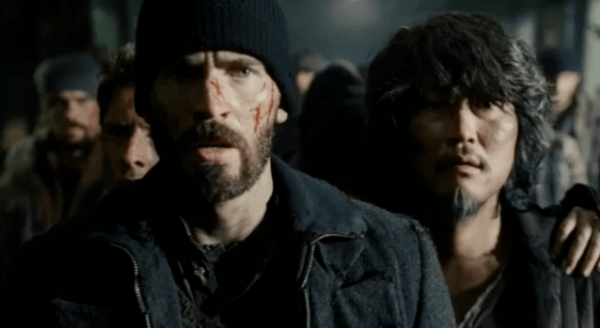 The English release of this comic book has come at a perfect time seeing as an adaptation of the story has been made into a fantastic new film starring Chris Evans of "Captain America" fame alongside such actors and actresses like Alison Pill (Scott Pilgrim Vs The World), Tilda Swinton (The Chronicles of Narnia), Jamie Bell (The Adventures of Tintin) and many more.
The film has yet to have been released in Australia nor North America but you can bet that, when it does, fans of the comics will flood cinemas all around the country eager and hoping that it comes out as good as the comics. Back to the main point: "Snowpiercer – Volume 1: The Escape" has just been released in places around the world where it is the 29th of January and "Volume 2: The Explorers" will follow with a release on the 25th of February. As a bit of a treat we have the trailer to the movie just below so check it out and start getting excited for this great release.