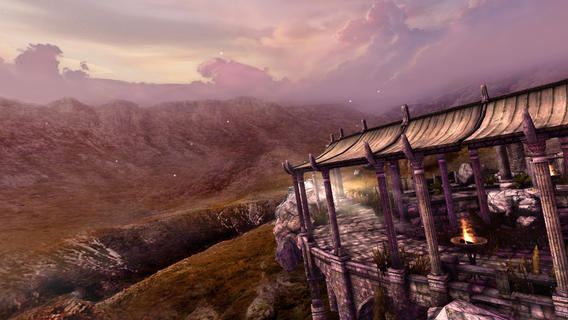 Welcome back for this week's iOS Game Suggestions. If you missed last week's, or are new to the suggestions, click on the link below and check out what cool games you should be picking up for your iOS device along with the introduction on how the suggestions work. (suggestions 1 has how it all works)
MasterAbbott's iOS Game Suggestions
A great week on iTunes! As always, it started slow and but ended with a bang! There are many must-buy games this week in all departments, FREE, 99c and over 99c. This week I've suggested a total of 21 great quality titles. Make sure you check them all especially… Robocop, Hot Wheels World's Best Driver, Joe Danger Infinity, Archangel, Rhythm Thief & the Paris Caper   just to name a few.
Break down below :
3 – FREE Games
5 – $0.99c Games
13 – Over $0.99c Games
As always for this week's suggestions are all new titles that you should take a look at and consider spending your hard earned iTunes cash / time on.  Well the Free games just below certainly should all be given a shot as they won't cost you anything!
For The Cheapskates – FREE GAMES
 

MASTERABBOTT'S FREE GAME PICK OF THE WEEK!

Robocop – Price : FREE – Publisher – Glu Mobile (In 2028 Detroit, when Alex Murphy, a loving husband, father and good cop is critically injured in the line of duty, the multinational conglomerate OmniCorp sees their chance for a part-man, part-robot police officer. Join the OmniCorp program to become RoboCop, the ultimate law enforcement officer! Battle human crooks, robot enemies and learn how to defend the citizens from the corrupt streets of Detroit.) on iPad & iPhone. GET IT NOW FOR FREE

 
Sound Ride – Price : FREE – Publisher –

OutOfTheBit

 (A game about running, jumping, bouncy physics and modular music! Join Kiwi on a colourful adventure, beating monsters and making music along the way!

) runs on iPad & iPhone.

GET IT NOW FOR FREE

 
Mystic Marbles – Price : FREE – Publisher –

Jyri Kilpelainen

 (Experience the unrivaled DRAG AND DROP gameplay in this magical and addictive puzzle game! NOW WITH MULTIPLAYER! Join the fun and play the game which players are describing as "innovative" and "incredibly clever". Match colorful marbles, increase your score multiplier and earn as many points in 60 blazing seconds as you can!

) runs on iPad & iPhone.

GET IT NOW FOR FREE
For The Bargain Hunters – 99c Games
simian.interface – Price : $0.99 – Publisher – Chillingo (Simian participants required for mind-boggling experiments. Apply here.  simian.interface is an abstract spatial puzzle game for simian participants of all ages and ability levels. There are no time limits, no explicit rules, and very simple controls. Inspired by tabletop puzzles, modern art, and cognitive psychological experiments, simian.interface presents challenges which must be solved using pattern recognition, intuition, and experimentation.) runs on iPhone & iPad. BUY NOW

 

Line Knight Fortix – Price : $0.99 – Publisher – Bulkypix (Take back what is rightfully yours! You are the renowned Sir Fortix, the Line Knight. Draw your destiny with your fingertips! Make your way through the Islands of Artalom and release the castles from their curse of the evil wizard Xitrof. To do this, cut the map by drawing a line with your finger on the screen, but watch out for lurking monsters and tower projectiles! Do not let them touch your line or you will be slain! You're the only Knight who can lift the curse from your land) runs on iPad & iPhone. BUY NOW

 

Song Of Swords RPG HD – Price : $0.99 – Publisher – Nautilus Mobile App (An exclusive action-RPG for your Idevices ! A never-seen-before design, with an unique drag-and-drop gameplay. Follow our heroes on their quest to save the realm with 24 epic levels. LEVEL-UP your heroes, find new ARMORS, WEAPONS, and unlock devastating SUPER POWERS.) runs on iPhone & iPad. BUY NOW

 

Word Science – Price : $0.99 – Publisher – WildTangent (In this fast-paced spelling game, your words power Dr. Von Vocab's crazy lab! Grab letters as they whiz by on conveyor belts and form words as fast as you can to keep Dr. Von Vocab's experiments going… or else. Are you ready for Word Science, a new word game that only science could create?) runs on iPhone & iPad. BUY NOW

 
Rail Racing – Price : $0.99 – Publisher –

Polarbit

 (Grab your throttle and get ready for some mobile miniature mayhem! Rail Racing is a fantastically fun-filled slot car racing game from the publishers of Reckless Racing, Raging Thunder 2, Tank Riders and many other mobile best-sellers. Race across fifty twisting tracks spanning a toy-riddled kid's room, a messy garage, a sun-drenched backyard, a darkened kitchen and a dusty attic.) runs on iPhone & iPad.

BUY NOW
For The Millionaires – All games over $0.99
 

MasterAbbott's over 99c Pick Of The Week!

Archangel – Price : $5.49  – Publisher – Unity Games (The forces of evil are mobilizing in defiance of heavenly rule. As an Archangel your task is not merely to halt their rise – you must inflict a justice so brutal and uncompromising that none will ever again defy the will of Heaven. Black Tower Studios and Unity Games conjure visceral action tailored for touch in this epic clash between good and evil.) runs on iPhone & iPad. BUY NOW

 

Nightmares From The Deep: The Siren's Call – Price : $4.99  – Publisher – G5 Games (Ready for a spine-tingling sequel to your favorite hidden object game? Plunge into Nightmares from the Deep: The Siren's Call, an epic adventure featuring frightening foes and heart-pounding twists!) runs on iPhone & iPad. BUY NOW

CHECK OUR REVIEW FOR NIGHTMARES FROM THE DEEP: THE SIREN'S CALL HERE

Title Bout Championship Boxing 2013 – Price : $1.99 – Publisher –

PISD

 (Title Bout Championship Boxing is the ultimate boxing simulation game. Created by one of the original developers of Championship Manager, it comes with more than 8,000 fighter records in its database which is constantly being updated by dedicated volunteers.

) runs on iPad.

BUY NOW

READ OUR REVIEW FOR TITLE BOUT CHAMPIONSHIP BOXING 2013 HERE

 
Hot Wheels World's Best Driver – Price : $2.99 – Publisher –

Chillingo

 

(Join the ranks of Team Hot Wheels™ and compete in adrenaline-fuelled challenges that defy power, tech and speed to become the world's best driver!

) runs iPad. BUY NOW
 

Rhythm Thief & the Paris Caper – Price : $9.99  – Publisher – SEGA (Rhythm Thief is a unique rhythm-based adventure game that will test your timing, quickness and style. Rhythm is your ally as you dance, fight, and steal your way across missions, challenges, and mini-games.
Pull off crazy capers and foil your nemesis Napoleon as he tries to stop you from finding out the truth behind your father's disappearance. Set in Paris, you will tap to the beat on the Champs-Elysees, sneak past guards in The Louvre, and explore the City of Lights.) runs on iPhone & iPad. BUY NOW

 

Lost Toys – Price : $4.49  – Publisher – Barking Mouse Studio (Lost Toys is a mentally engaging 3D puzzle game of profound beauty, depth and challenge. Toys are lost, broken, or forgotten. Fixing them promises to right this hauntingly gorgeous chamber and restore the childhood innocence that has been lost.) runs on iPhone & iPad. BUY NOW

 

Castle Doombad – Price : $2.99  – Publisher – Adult Swim. (Dr. Lord Evilstein has kidnapped a princess, and now his evil lair is crawling with do-gooders. In this reverse spin on tower defense it's your job to defend your home turf from heroes trying to save the day. View your domain from a side-view perspective, placing traps and unleash minions on your unwitting foes to protect the fortress. Touch and drag up and down on the tower to navigate floors.) runs on iPhone & iPad. BUY NOW

 
Battle Supremacy – Price : $5.49 – Publisher –

Atypical Games

 (Unleash the full power of your iOS device in Battle Supremacy, a WWII tank game with thrilling gameplay and showoff-worthy visuals. Explore a fully-interactive open world never before seen on mobile devices, and do it by land, air or sea.Feast your eyes on amazing landscapes and landmarks: entire forests teeming with wildlife, sprawling real-world cities with tunnels and bridges, overrun by tanks, trains, warships; there are even fish in the water!

) runs on iPhone & iPad.

BUY NOW

 
Joe Danger Infinity – Price : $2.99 – Publisher –

Hello Games

 (The World's Most Determined Motorbike Stuntman has been shrunk down into a tiny world with hundreds of new levels! Defy death with dozens of new vehicles! There's motorbikes, cars, airplanes… even a tank and a runaway firework! Fight remote control helicopters, dodge snooker balls and use a block of cheese to ramp over bowls of soup! ) runs iPad & iPhone. BUY NOW
 
ALPHA 9 – Price : $1.99 – Publisher –

Simon Paradis Tremblay

 (Whether you are a word game veteran or an absolute beginner, this game will tickle your brain in ways it never was before. ALPHA 9 has you spelling words to keep the blocks from piling up all the way to the top. Letters can only be moved vertically while words can only be scored horizontally. ) runs iPad & iPhone. BUY NOW
 
4 Thrones Solitaire – Price : $1.99 – Publisher –

Simple Machine

 (Slick, simple gameplay combines with sharp minimalist design to elevate solitaire to a remarkable level of sophistication in this exceptional solitaire game. And with three enticing modes, there's a game for every kind of player.) runs iPad & iPhone. BUY NOW
 
Book Of Puzlo – Price : $1.99 – Publisher –

Dohi Sweden

 (A magical fairy tale comes to life in a uniquely written story combined with an interactive and animated jigsaw puzzle. Book of Puzlo allows you to be active while listening to an exciting tale that is both entertaining and inspires creativity.) runs iPad & iPhone. BUY NOW
 
LYNE – Price : $2.99 – Publisher –

Thomas Bowker

 (Deceptively simple. Infinitely complex. LYNE is a minimalist puzzle game that will knot your brain as it calms your soul. Connect the shapes. Fill the board. Lose yourself in the interflowing paths of LYNE.) runs iPad & iPhone. BUY NOW
There you have it folks these games should keep you busy for quite some time well until next week at least. I'll be back next week for another dose of iOS goodness, in the meantime if you would also like to suggest your own suggestions, please feel free to share them in the comments section below or in the iOS forum section on the site here. Remember kids,
Play Hard Or Don't Play At All!