The latest update for browser-based MMORPG Herokon Online introduces a huge variety of new features for players to explore. Developers Silver Style Studios releases a major content patch filled with plenty of goodies for the players to enjoy as they start off 2014 with a bang.
The patch specifically introduces the new region of Thorwal, and is the sequel to popular Blade of Destiny campaign. With the introduction of this new region of Thorwal, players are able to visit and explore the new chilly northwestern land in Aventuria. The territory will offer a large assortment of new quests, new NPCs, six new different types of enemies, and Thorwal-specific weapons and gear. The level cap will also be raised to 45 with the changes.
"Our goal with Herokon Online is to authentically reproduce the world of Aventuria," says Matthias Freund, one of the authors at Silver Style, "and with the latest expansion we managed to consistently implement Thorwal in the game. TDE players will recognize and love Thorwal immediately and also meet several familiar characters. The Blade of Destiny campaign deserved a sequel and I am happy to say we can offer our players a truly extraordinary story with varied quests that will be continuously expanded in the future."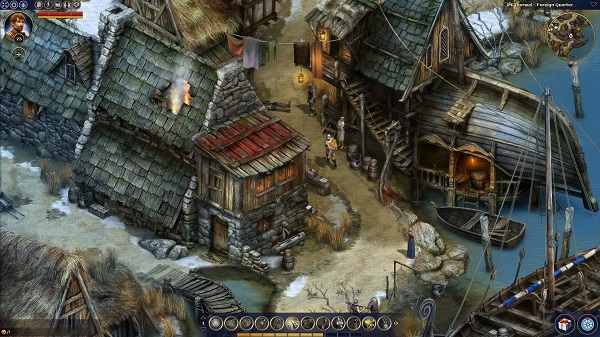 Herokon Online is based on the popular German RPG The Dark Eye, a pen and paper RPG series similar to Dungeons and Dragons. Aside from Herokon Online, other titles like Blackguard were made based on The Dark Eye. Make sure you keep an eye out for Herokon Online. Check out their site here.