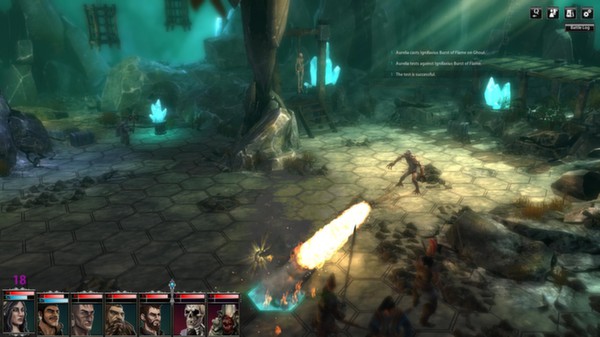 Daedalic Entertainment has been at work for the last two and a half years on their latest project, Blackguards. The fruits of their labour has finally entered Steam's Early Access program this week.
Blackguards is a turn based strategy RPG with a dark theme for mature players. The game is based on The Dark Eye series of RPG games and books, Germany's most popular pen and paper RPG series. The game follows a group of adventures that are anything but heroes. The leader is a convicted murderer and the adventurers are running from both justice and a mysterious group looking to put an end to the world.
The complete game will contain over 40 hours of gameplay. Currently, the first chapter of the game has been released with the remaining four chapters being added every 2-4 weeks after that. Blackguards starts at $24.99 USD with more expensive collector's editions available. The game is also 10% off until November 13th on the Steam and runs on Windows.