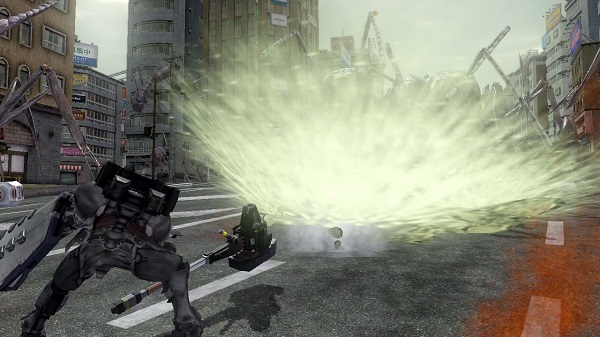 D3Publisher (D3P) recently announced that Earth Defense Force 2025 has gone gold and will be available for purchase in the EMEA for the Xbox 360 and the PS3 on the 21st of February. Also, the release will feature 3 individual DLC packs, all available for purchase as well, with the first title called "Special Ops" being the first readily available DLC.
The three different mission DLCs include:
Special Ops – 5 new missions  for 2.99€/£2.39 available on February 21st.
Mutant Rampage – 20 new missions for 8.99€/£7.19  available on February 26th.
Beyond Despair – 20 new missions for 8.99€/£7.19  available on March 12th.
Earth Defense Force 2025 is an action shooting game where you take the role of one of four different classes, each tasked with the protection of Earth from an alien invasion. Utilizing a huge arsenal of weapons, you have to destroy the varying insect aliens before they wipe out the human race. The game is being developed by Japanese developers Sandlot, and is the follow-up game to Earth Defense Force 2017. For more information, check out their site here.