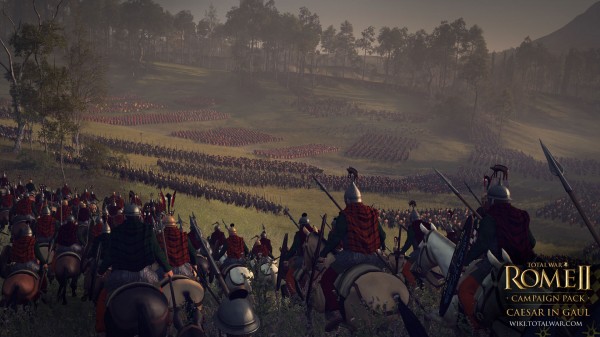 Creative Assembly has given us an in-depth look at their strategy title's latest DLC pack, Total War: Rome II – Caesar in Gaul, in their latest Let's Play video. See it below.
The community team's Joey Williams and Campaign Designer Dominique Starr discuss seasonal changes, which were strangely absent from the main game, and the four new playable factions. Also covered is how some of the many tribes are discovered as well as new tech trees and extras available in the main Rome II campaign.
Announced merely days ago, Caesar in Gaul is releasing on December 12 for $14.99 on Steam and focuses on Caesar's campaign in Western Europe.