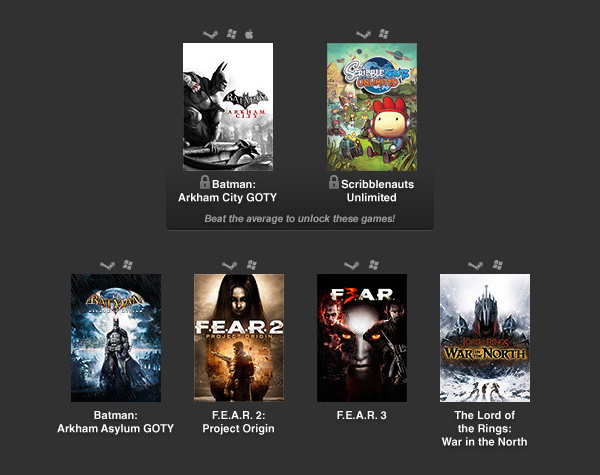 Humble Bundle is at it again, this time partnering up with WB Games to release a blockbuster bunch of games for an incredibly low price. For a minimum of $1.00, all buyers will receive Batman: Arkham Asylum GOTY, F.E.A.R. 2, F.E.A.R. 3, and The Lord of the Rings: War in the North. Buyers who beat the minimum price will also snag a copy of Batman: Arkham City GOTY and Scribblenauts Unlimited.
All of the games are redeemable through Steam with Humble Bundle's new redemption system. After responding to the tidal wave of angry fans infuriated by the inability to gift extra games during the last weekly sale, any games already owned by buyers can be gifted via Steam.
A part of the profits from the Humble WB Games Bundle will go to support the super hero themed charity We Can Be Heroes that helps raise awareness and sends humanitarian aid to the Horn of Africa through Save the Children, International Rescue Committee and Mercy Corps.