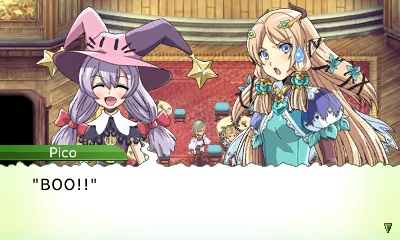 At the beginning of the month of October a new game in the Rune Factory series was released and now that the month is ending with Halloween XSEED Games has released some spooky themed screenshots for Rune Factory 4 as well as a message for everyone with a couple of nice tips for some hidden scenes, especially those that take place in a certain haunted mansion.
The screenshots can be found below and as for the game itself, you can find our review for the game here. As for that message, it can also be found below:
Boys and girls of all ages giggle with delight,
For Rune Factory 4 promises to fright!

There are rumors and legends within Selphia galore,
Of ghouls and ghosts in the forests and more.

The cries from the Water Ruins frighten plenty,
But the hero must press on by royal order of Venti!

Bring Forte to a mansion for an extra scare,
But should you go alone, you'd best be prepared.

Entering fall Festival with pumpkins could fill you with dread,
But crafting them into headgear might be spookier instead.

For those brave enough to adventure without care,
Come see more of Norad… if you should dare!