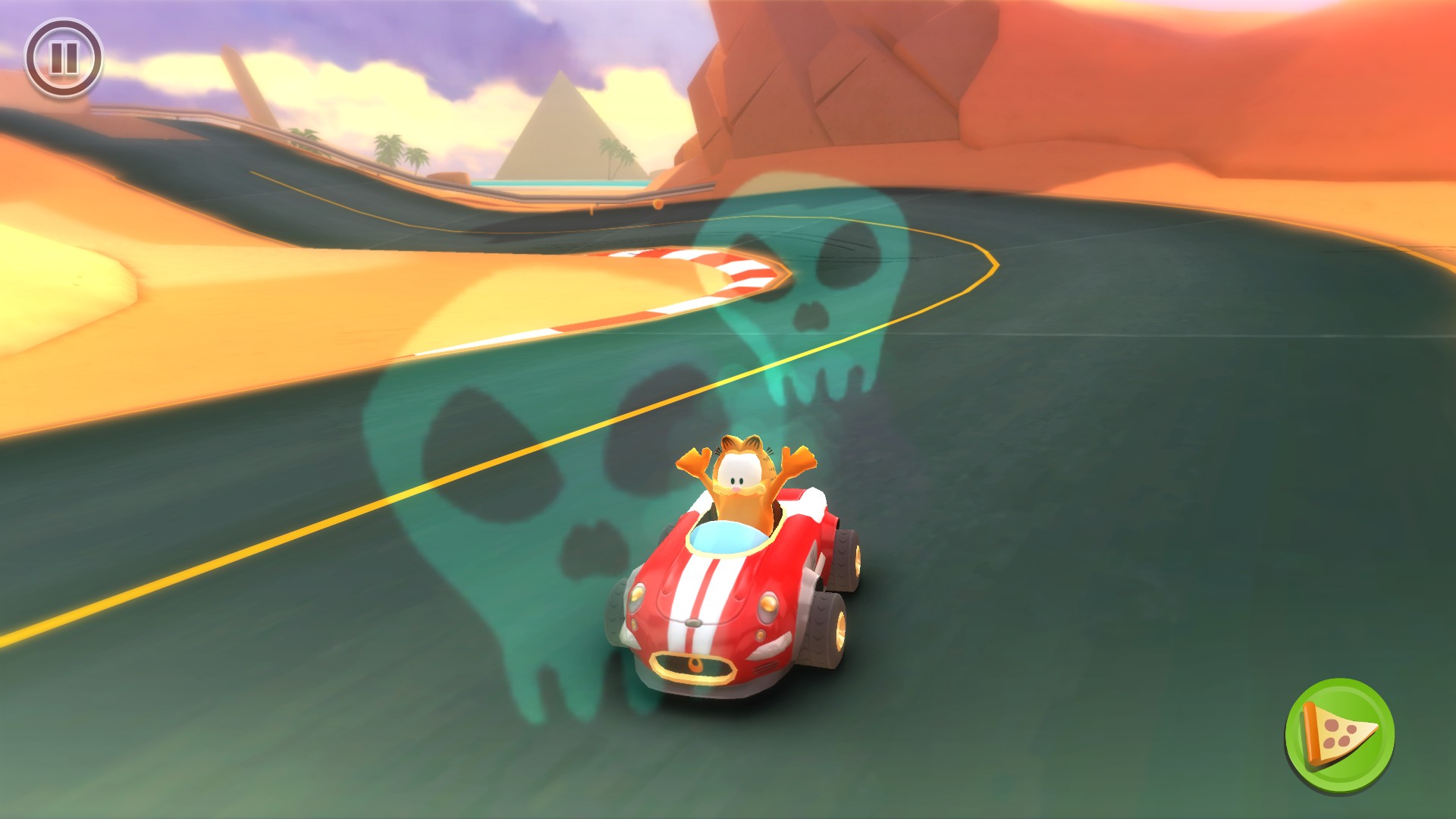 Garfield Kart is now available to own on your iOS and Android devices at a price cheaper than a serving of lasagne! Garfield and 7 of his friends, including fan favourites such as Garfield's canine sidekick Odie and his owner Jon, will hit the track to race one another in this latest kart racing game. As with any license based kart racer, the game features a bunch of crazy powerups that you can use to knock your opponents off the track or boost your own karts abilities.
Something unique about this game that people might not expect from a licensed kart racer is that this is one of the first mobile games that will feature online play across different platforms, so iOS users can challenge Android users to some kart racing mayhem. When the PC and Mac versions release in the near future you will also be able to race against users on those platforms.
You can download the game right now for 99 cents from the App Store and Google Play by following the respective links. We covered the full roster of characters and items in our last article so be sure to check it out to see what you can expect from the game.