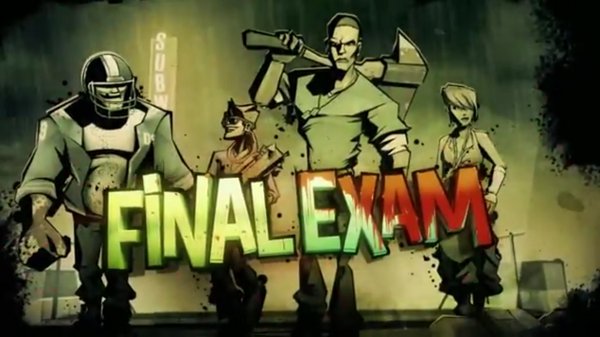 Final Exam is finally releasing for PC and PSN in North America today with the European PSN version on its way tomorrow and finally to XBLA on Friday. With all of this releasing going on and on its way, Focus Home Interactive and Mighty Rocket Studio have put out another trailer just for launch.
This Final Exam trailer is of course another romp in the ridiculous action players will be able to expect in the game, showing off several of the special abilities that the characters will be able to earn throughout the game. While it may have started out as a reboot of Obscure, the new direction and title seem to be working out quite well.
Those wanting to see all the melee smashing and bullet spraying action the launch trailer for themselves can find it embedded below. Final Exam is now available for PC from Steam and on US PSN, with EU PSN and XBLA still on their way for this week.