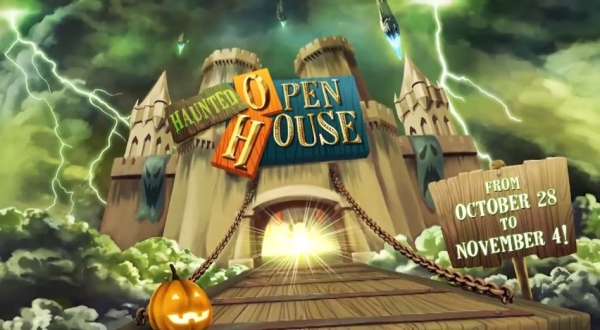 Ubisoft announced today that The Mighty Quest For Epic Loot, their upcoming free-to-play isometric multiplayer Diablo-esque action RPG, will have an open house for anyone who wants to give the game a shot. Players can hack 'n slash their way to fame and fortune in the land of Opulencia between October 28 and November 4.
For a limited time, Halloween themes and costumes will be available, and special Halloween themed castles have been created for players to test their skill out on. You'll be able to equip your characters with glowing pumpkin heads, bat winged headgear, fun costumes, and more.
To see the new content in action, be sure to check out the trailer below this article. For more, you can head on over to their official website here.