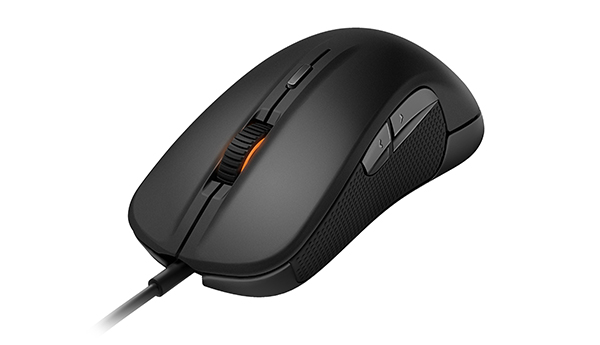 Aside from quality headsets, peripheral maker SteelSeries also does gaming mice. The Rival Optical Gaming Mouse is their latest tool for PC gaming, designed for right handed users in the vein of their previous SteelSeries Ikari mouse. The Rival features rubber grips, anti-sweat coating and 6 programmable buttons.
Packing on board an optical sensor rather than a laser, the Rival has a 6500 CPI resolution and handles movement speeds of to 200 inches per second at 50g of acceleration. Aesthetically, the mouse has two lighting zones with millions of colour options, stable and pulsating.
Aside from the hardware front the Rival also supports the SteelSeries Engine 3 software suite, allowing multiple profiles and settings and is compatible with both Windows and OSX.
The Rival Optical Gaming Mouse will retail at a price of AU$99.99 and will be available in November. Visit the official site for more info and pre-order options.