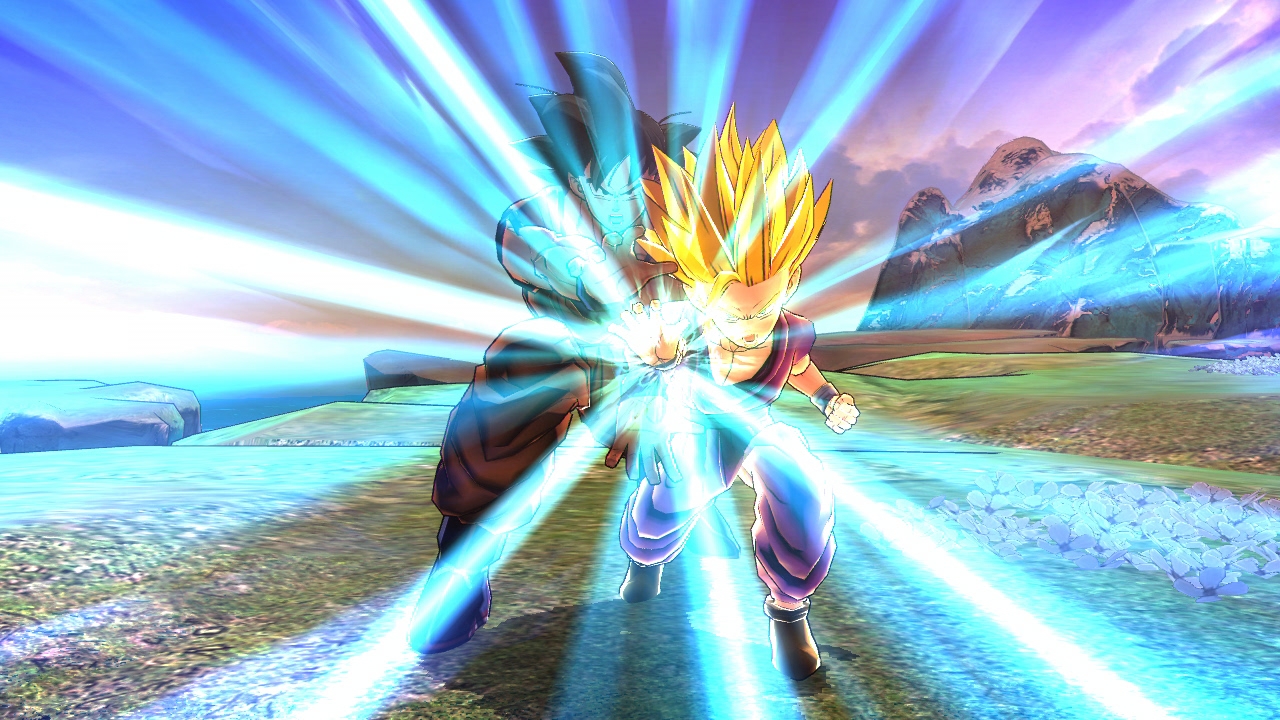 The news for Artdink's latest Dragon Ball Z game Battle of Z continues to slowly come in after a massive blowout of information with the new trailer which revealed alot of the roster. This update focuses on the signature ultimate attacks characters can perform and also includes a bunch of new sweet looking screenshots.
We see Super Saiyan 2 Gohan will be able to perform his finisher Father-Son Kamehameha, Cell firing a massive Kamehameha straight towards the ground and Frieza using what seems to be the final attack he used against Goku when his back was turned, an odd choice for Frieza's finisher as it is normally the classic Death Ball move. We have also seen Goku use the Spirit Bomb, which left a massive crater in the ground and has been said to be able to knock out opponents in one move. According to the official Facebook page, not all characters will be getting an ultimate move and you will need a Limit Jewel item to perform them.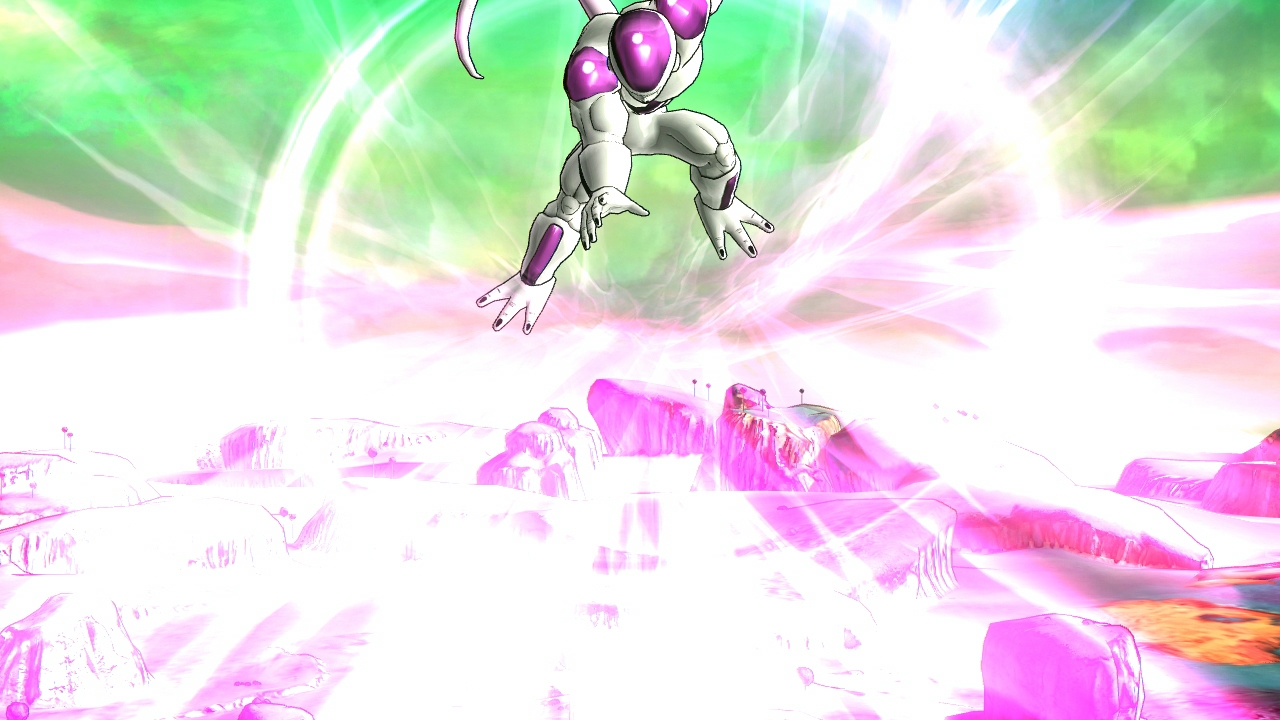 Taken from the official Facebook page:
Completing missions provides two kinds of rewards; 'Dragon Ball Points' (DP) that can be used to buy items from the Item Collection Store or 'Special Bonus' events that allows fans to send more 'GENKI' and earn 'Premium Points' (PP) in exchange of this 'GENKI'. With PP, players can buy unique items such as the 'Limit Jewel' and much more from the Premium Collection Store! When equipped with the very rare and unique 'Limit Jewel', some brawlers will perform an 'Ultimate Move' like Goku's Spirit Bomb!
We also got more of a look at both the stat and visual customisation available in game. We can change the colour of Gohan's Gi to make him look like he did in the Bojack film, change the colour of Cell's skin and even edit the colour of Frieza's purple-y thingies. In terms of stat customisation, characters will be able to equip skills into different slots. Characters will have more slots in certain areas depending on their character type which can be one (or a couple) of either Fighter, Support, Balanced and Long Range.
Battle of Z is shaping up to be one of the most unique games in the franchise in a long time with it's customisation component and 4 on 4 battles. The game is coming to PS3, Xbox 360 and PS Vita in early 2014. Check out the full collection of new screenshots below.