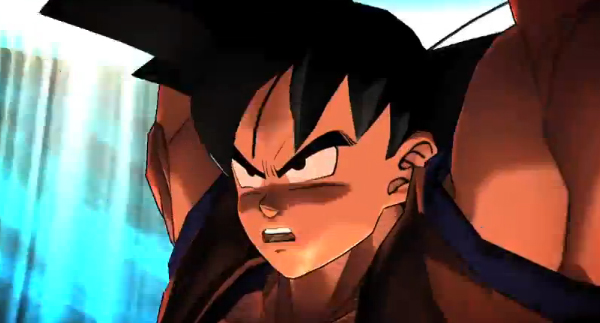 Dragon Ball Z: Battle of Z is the upcoming team fighting game from Namco Bandai. It separates itself from other DBZ fighting games with its heavy emphasis on team combat, allowing players to face off against each other in 4 v 4 team battles.
At this year's TGS 2013 conference, a new trailer for the game was shown. Most of the footage in the trailer is brand new, and showcases a lot of the gameplay mechanics and features that players can look forward to when the game launches early next year on Xbox 360, PS3 and PS Vita. I personally was chuckling as I watched the trailer, who's narrator sounds like a 2am infomercial salesman. Nevertheless, the game looks awesome and the trailer is more than worth your time to check out. We also found out that players who purchase the Day One edition of the game will unlock a special alternate costume for Goku. Players will be able to clothe Goku in Naruto Uzumaki's Sage Mode outfit from Naruto Shippuden. This shows a growing collaboration between the two fan favourite anime/manga series, as the Day One edition of Naruto Ultimate Ninja Storm 3 had a special Goku outfit for Naruto to wear.
Check out the trailer below and let us know what you think of the game? Will you be picking it up, or is it just about time that they left Dragonball Z alone? Let us know in the comments and remember that for all the Dragon Ball news as it becomes available, be sure to stay tuned to Capsule Computers.