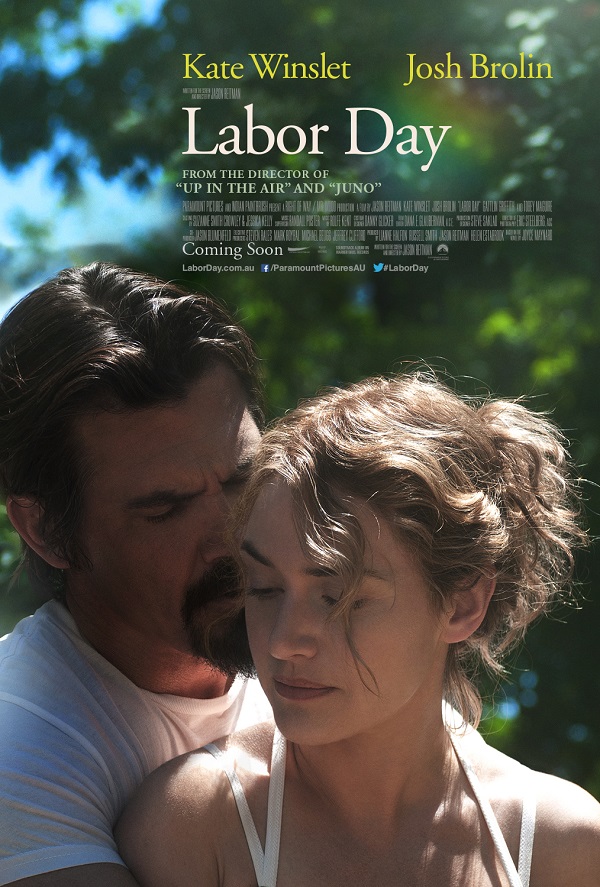 Paramount Pictures' upcoming drama Labor Day, has a new poster out (visible to the right) and had an exclusive screening at the 57th BFI London Film Festival just yesterday.
Labor Day is based on the novel by Joyce Maynard, stars Kate Winslet (The Reader, Revolutionary Road) and Josh Brolin (No Country for Old Men, W.), and is directed by Jason Reitman (Thank You For Smoking, Juno).
'The film centers on a 13-year old Henry Wheeler (Gattlin Griffith), who is struggling to be the man of his household and care for his reclusive mother Adele (Winslet) while confronting all the pangs of adolescence. On a back-to-school shopping trip, Henry and his mother encounter Frank Chambers (Brolin), a man who is intimidating, but also clearly in need of help, and convinces them to take him into their home. He is later revealed to be an escaped convict. The events of this long Labor Day weekend will shape them for the rest of their lives.'
You can see images from the event's red carpet in the gallery below. Labor Day releases nationwide February 6, 2014.