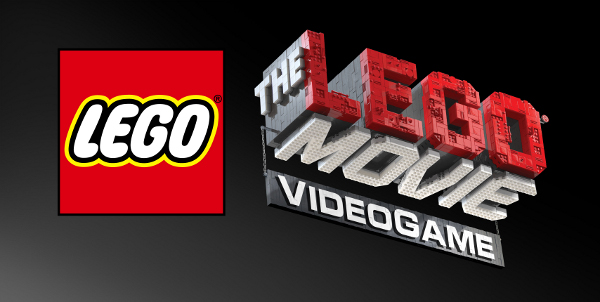 Do you remember when you were a kid, building cars and planes and towers out of your Lego bricks for hours on end? The Lego Movie Videogame, from Warner Bros. and based on the upcoming Lego Movie is a huge call back to those youthful, imaginative times and and from what I was able to see at this year's EB Games Expo, it manages to combine that nostalgic warm feeling with the great gameplay mechanics that have been developed through previous games games like Lego Harry Potter and Lego Batman.
At first glance, The Lego Movie Videogame looks like any other Lego franchise console title. You battle Lego enemies, build creations and solve puzzles with each character's unique abilities to progress through the level. Once you actually get into the game however, you realise that it differs in some serious ways, and that even the slight changes make it a unique experience.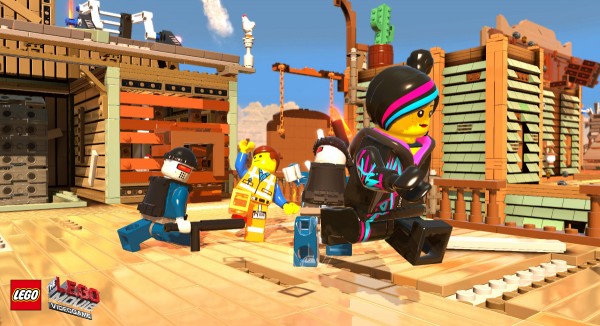 Firstly, the game has implemented an "Instruction Page" system. Much like the Lego kits you buy at the shops, you can collect instruction books, which in turn allow you to build bigger and better objects such as totem poles or catapults. Once you have collected enough of the instruction pages, you are able to build the objects in set locations. Building is a sort of mini=game, where you are tasked with picking the block/brick/piece that is missing in order to complete the build. It isn't difficult, as the potential pieces are shown to you, as is the space they have to fill, but it does add a new element to the gameplay that we haven't seen before.
Visually, Lego Movie does a few things differently than the traditional Lego games. Firstly, the entire game world and everything in it is built from Lego pieces. No more concrete buildings with Lego decorations. This makes the world feel a lot more unified, and like it is a real Lego playset. In addition, the character animations are slightly janky, which reflects their appearance in the movie. The jankiness of the characters gives the game a stop-motion vibe, while also bringing back that nostalgic factor. I for one remember that Lego pieces didn't move fluidly while playing with them, and that you had to stop and reposition an arm or a leg to position them properly, and The Lego Movie Videogame replicates this near-perfectly.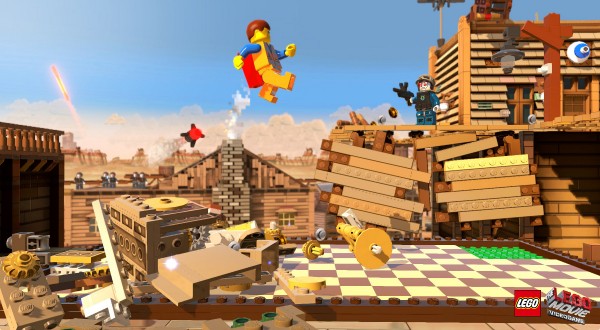 I got to play through two different, yet fun levels of the game, and I can say that if it shows the same kind of uniqueness and development for the remainder of the game, then it may be the best Lego game we have seen in a very long time. The Lego Movie Videogame is still a few months away from launch, as is The Lego Movie itself, so remember to stay tuned to Capsule Computers for all the Lego news as it becomes available.