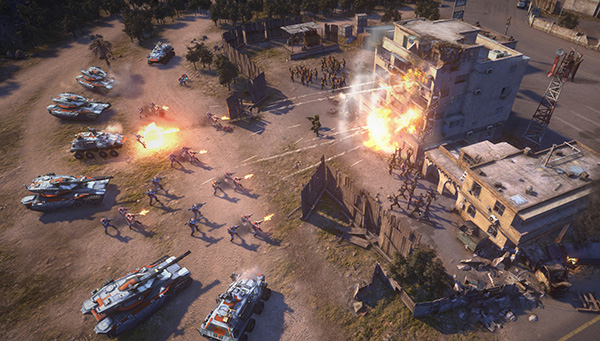 Command & Conquer just can't catch a break. In rather startling but not entirely surprising news, EA has cancelled its upcoming free-to-play iteration of the franchise which was already playable in its alpha stage. Not only that but they have also shut down the developer, Victory Games.
In a statement to its fans, Victory Games explains:
"Your feedback from the alpha trial is clear: We are not making the game you want to play. That is why, after much difficult deliberation, we have decided to cease production of this version of the game. Although we deeply respect the great work done by our talented team, ultimately it's about getting you the game you expect and deserve."
Those that have put money into the alpha will be getting refunds:
"Over the next 10 days we will be refunding any and all money spent in the alpha. If you have a question about your refund, please contact help.ea.com."
Although the latest effort at Command & Conquer has failed, the team are optimistic:
"We believe that Command & Conquer is a powerful franchise with huge potential and a great history, and we are determined to get the best game made as soon as possible. To that end, we have already begun looking at a number of alternatives to get the game back on track. We look forward to sharing more news about the franchise as it develops. Thank you again for your participation and support."
When this game was first announced as C&C: Generals 2, fans were hopeful for a return of the franchise ever since its stagnation with Command & Conquer 4. Now it seems such a return is as distant as ever. We hope the former team of Victory Games will find new work as soon as possible.