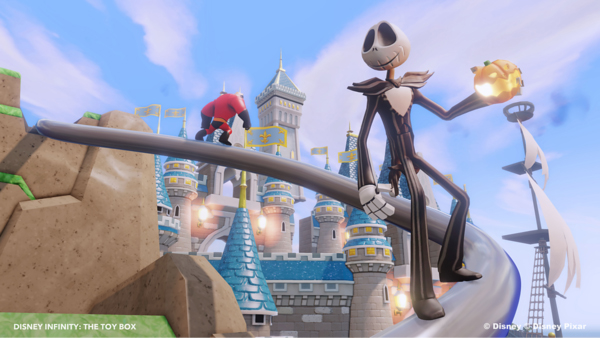 Are you still playing Disney Infinity? Are you starting to crave the next lot of content? Well guess what, starting this Halloween, Wave 2 will officially be on store shelves. From October 31st, Disney will be releasing a bunch of new figures, Play Sets and Power Discs.
Wave 2 will be lead by the infamous Pumpkin King himself, Jack Skellington. Hitting store shelves on Halloween, he will be playable in the Toy Box Mode. To celebrate Jack's release, Disney have released a video which you can check out at the bottom of the artivle. Judging from the video, he has all the appearance and movement style that fans have come to expect. Sadly, he wont be playable in any of the game's Play Sets, however two of the Power Discs in the second wave will allow you to customise the look of your Toy Box to reflect Halloween Town, including the curly mountain that has become synonymous with the film.
Joining The Pumpkin King on October 31st is the latest Play Set: Toy Story in Space. The Play Set is shaping up to be one of the best of the lot, and will come included with Buzz Lightyear and Jessie figures. The figures are fantastically designed and will look great on their own, or alongside the rest of your Disney Infinity collection.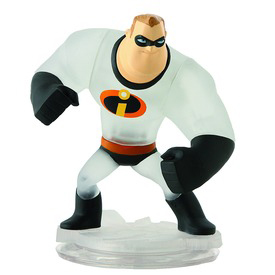 Lastly, there are three special edition figurines that are exclusive to EB Games and are crystal variants of the Starter Set characters; Mr. Incredible, Jack Sparrow and Sully. they are primarily clear, with some of their features and detailing still coloured. They have different skills and abilities from their regular counterparts, and also get their own section in the Hall of Heroes. They were initially only available for pre-order at this year's EB Games Expo. These crystal figures are incredibly limited, so if you haven't ordered them yet, then you might want to head down to your local EB Games store to do so.
So that is a brand new Play Set, and four other figures all coming out on October 31st. This is far from the end of Disney Infinity, as the next lot of figures is set to release on November 28th, and will include characters from Wreck-It Ralph and Frozen among others. Since Disney Infinity is still going strong, remember to stay tuned to Capsule Computers for all the Disney Infinity news as it becomes available.