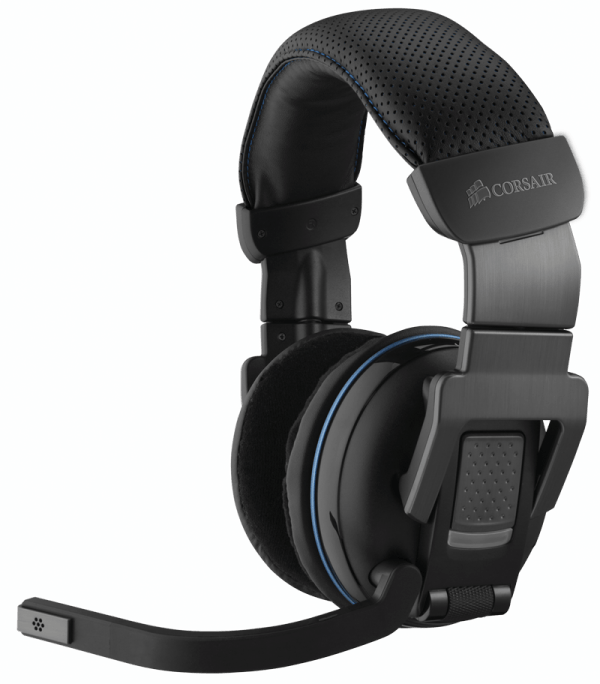 Corsair detailed some of the changes for their refreshed line of Raptor and Vengeance headsets in their blog. The crown jewel in Corsair's new line of headsets is the Vengeance 2100. It is a USB wireless headset with Dolby 7.1 virtual surround sound. Compared to the previous Vengeance 2000, the joints have been improved for greater durability. The Vengeance 1500 is the USB wired version of its more expensive sibling. The drivers have been upgraded to better sounding 50mm drivers, the in line controls have been slimmed down, and the design of the joints have been improved for greater durability. The Corsair Vengeance 1400 is the analog version of the Vengeance 1500 which will allow gamers to use their own soundcard.
The Raptor line of headsets also received a refresh this year. They are Corsair's line of budget gaming headsets. The Raptor line of closed headsets have 40mm drivers and have had their physical design updated. The Corsair Raptor HS40 is the USB version that includes virtual 7.1 surround sound. The slightly cheaper HS30 model sports the same internals but only accepts an analog signal.
First announced back in August, the new headsets will be available at retailers everywhere very soon.