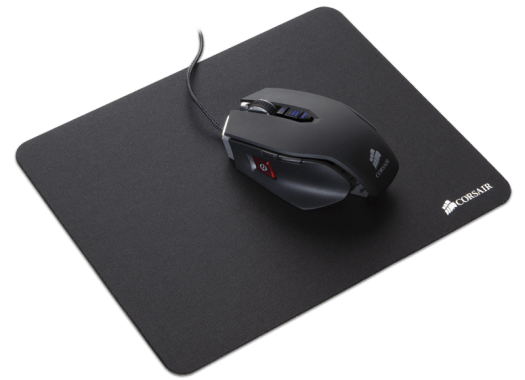 Corsair announced the release of their new line of gaming mouse mats. The VengeanceMM200 and the VengeanceMM400 will kick off the line.
The VengeanceMM200 is a cloth mouse pad optimized for smooth glides while providing a perfect detection surface for optical and laser mice. The pad has a 1.5mm no slip base to make sure the pad stays put during the most intense FPS session. The mouse pad comes in four sizes and price points. The Compact Edition is priced at $12.99, the Standard Edition is priced at $14.99, the Wide Edition is priced at $16.99, and the XL Edition is priced at $24.99
The VengeanceMM400 is a polymer mousepad for those preferring a more solid mousing experience. The pad is optimized for laser gaming mice but will perform well with optical sensors and sized extra large to ensure the mouse won't fall off the pad for players who play at extremely low mouse sensitivity. The VengeanceMM400 is available at retailers for $29.99.
Check out the full line of mouse mats here.