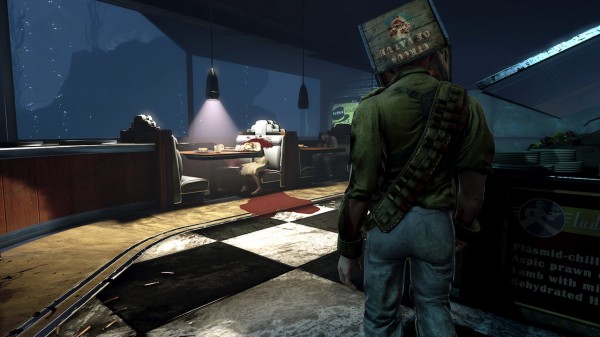 Irrational Games and 2K Games have announced the official release date for BioShock Infinite: Burial At Sea – Episode One, as November 12, available through the Xbox 360 Marketplace, PSN Store and PC for $14.99, or free for Season Pass holders.
Before the eventual second instalment of the 2-part story DLC allows us to control Elizabeth for the very first time, Episode One will re-introduce us to Rapture, but through Booker and Elizabeth's shared perspective. Much like in the main Infinite campaign, players will explore the underwater utopia-turned-dystopia with the female A.I. partner at their side. A new Plasmid – the icy Old Man Winter – and fresh weaponry will be included. Last month, its first 5-minutes was released, and you can check it out right here.
Are you as excited as us to be returning to "the house that Ryan built".