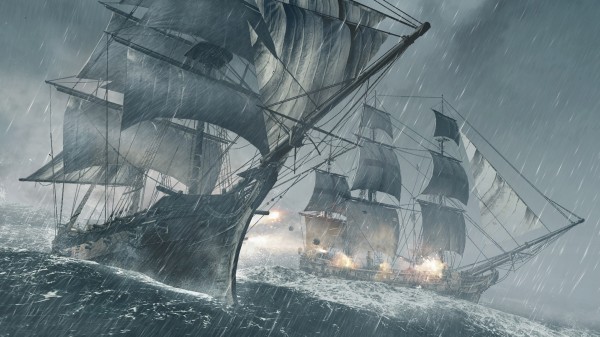 With the introduction to the pirates players will be meeting in Assassin's Creed IV: Black Flag, Ubisoft has set the stage for the latest trailer to be released. Showing off what seems to be some main motivation, that will either band the pirates together and/or surely tear them apart, the new trailer has all the excitement of a bank heist movie trailer.
So, it seems that at some point in Black Flag a great some of gold will be playing an important role, so now is the time to get the speculation in. Will this be the end goal? Middle turn? Or, just the beginning? The trailer does do a great job showing off all the different pirates and just what roles they might have in the grand scheme of the heist itself.
Those wanting to see the score and the mark for what seems to be the greatest pirate heist ever shown can find the trailer embedded below. Those already prepped to take part in this pirate heist need only wait until Assassin's Creed IV: Black Flag releases near the end of the month for Xbox 360, PS3, Wii U, and PC, unless picking it up for Xbox One and PS4 as a launch title.