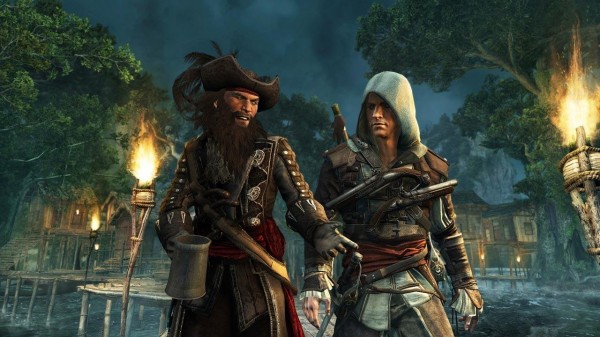 With Assassin's Creed IV: Black Flag coming in just a month, Ubisoft has released a new trailer giving more information on the cast of characters that players will be meeting in the game. The trailer, titled "Infamous Pirates", gives a look at the major people in both the game and history itself.
Narrated by Matt Ryan, voice actor for the star of Assassin's Creed IV Edward Kenway, the trailer covers everyone from Edward himself, his first mate, and pirates like Edward Teach aka Blackbeard, as well as the privateers that hunted them. Those wanting a rundown of who everyone is before they get their hands on the game, should certainly check this out to see who they'll be meeting and facing off against.
The trailer can be found embedded below, so be sure to check it out before Assassin's Creed IV: Black Flag releases at the end of October for Xbox 360, PS3, Wii U, and PC, plus Xbox One and PS4 after the consoles have released.