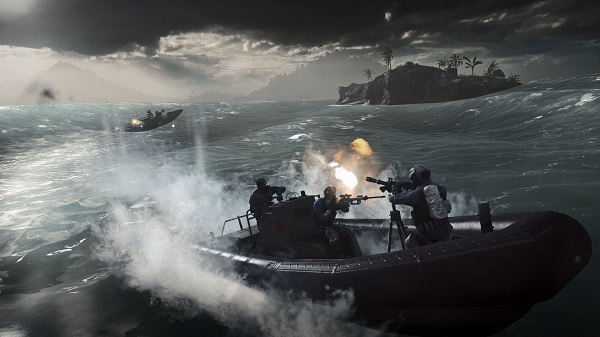 As the days draw closer to the release of Battlefield 4, DICE and EA are giving even more detail on the amount of customization that players will have in the game. It seems that Battlefield 4 isn't going to stop at just weapon customization, but have vehicle customization as well to ensure that players can tank and heli the way that they want to.
Prefer armor piercing over explosive rounds or vice versa? Because that is one of the options players will be given in Battlefield 4 when waiting for a round to start. Perhaps a camo to make vehicles harder to see, or throw caution to the wind and make vehicles easier to see and fear.
Battlefield 4 gives players so many options and new challenges with dynamic elements that it's really too much to tell about, so those wanting a nice look can check out the trailer embedded below. While those wanting to read the full write up on the "Road to Battlefield" can check out the dev blog in anticipation for the games release October 31st for Xbox 360, PS3, and PC, with Xbox One and PS4 to follow.