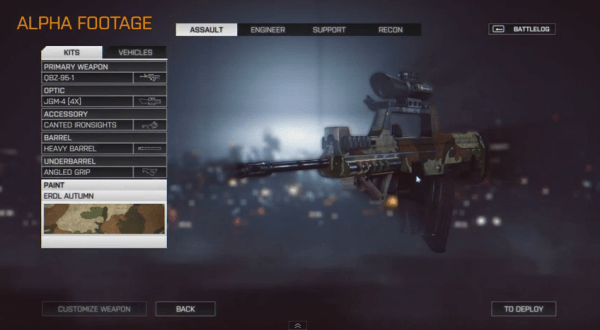 Electronic Arts, the folks behind the first person shooter Battlefield franchise, have released a new video for your viewing pleasure.
The new video, which you can watch in the video player below this article, shows off a handful of guns and the different ways you can customize each of them. Are you one of those folks that always enjoys checking out different optics for your hardware? There are several options to go after here. What about different accessories, barrels, underbarrel options, and more? Then you should definitely see what Battlefield has cooking up for you.
For more information, you can check out their official site here.