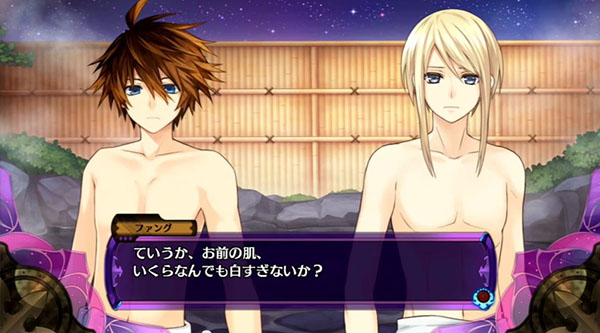 Compile Heart has posted the latest trailer for upcoming RPG Fairy Fencer F, showcasing the main character Fang as he chats with fellow companions, unleashes some outrageous combos and bathes with Shalman. Some friendly bromance can never hurt, right?
More importantly we get a better look at the game's user interface and the effects of the Fencer weapons with their ability to transform the player, dishing out some heavy damage in the process.
Fairy Fencer F is the first of Compile Heart's new Galapagos brand of RPG games catered for Japanese gamers. The PlayStation 3 exclusive is landing on October 10 in Japan, with no word yet of an overseas release. If you haven't seen it yet, check out the game's opening movie that was revealed last week.