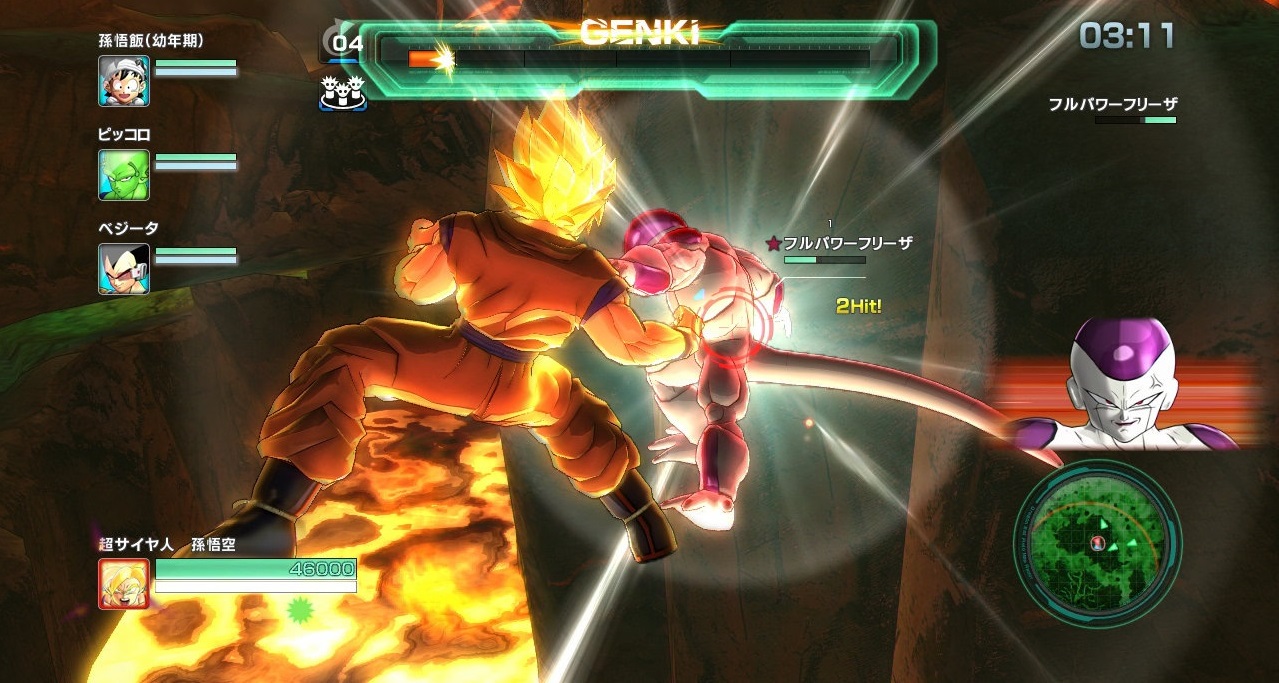 A new gameplay video has emerged for the upcoming Dragon Ball 8 man team fighter, Dragon Ball Z: Battle of Z. The video shows a Super Saiyan Goku fighting Frieza. But unlike former games in the series he's not alone this time and has Krillin, Gohan and Piccolo to help. Fans of the show will remember Goku turned Super Saiyan as a result of his anger from witnessing his best friend Krillin get blown to pieces by the evil Frieza, so the fact that he's alive at this point in the story raises some interesting questions. It's nice to see a game having some fun with it though as long running fans of the series have played through the same sagas many times by now.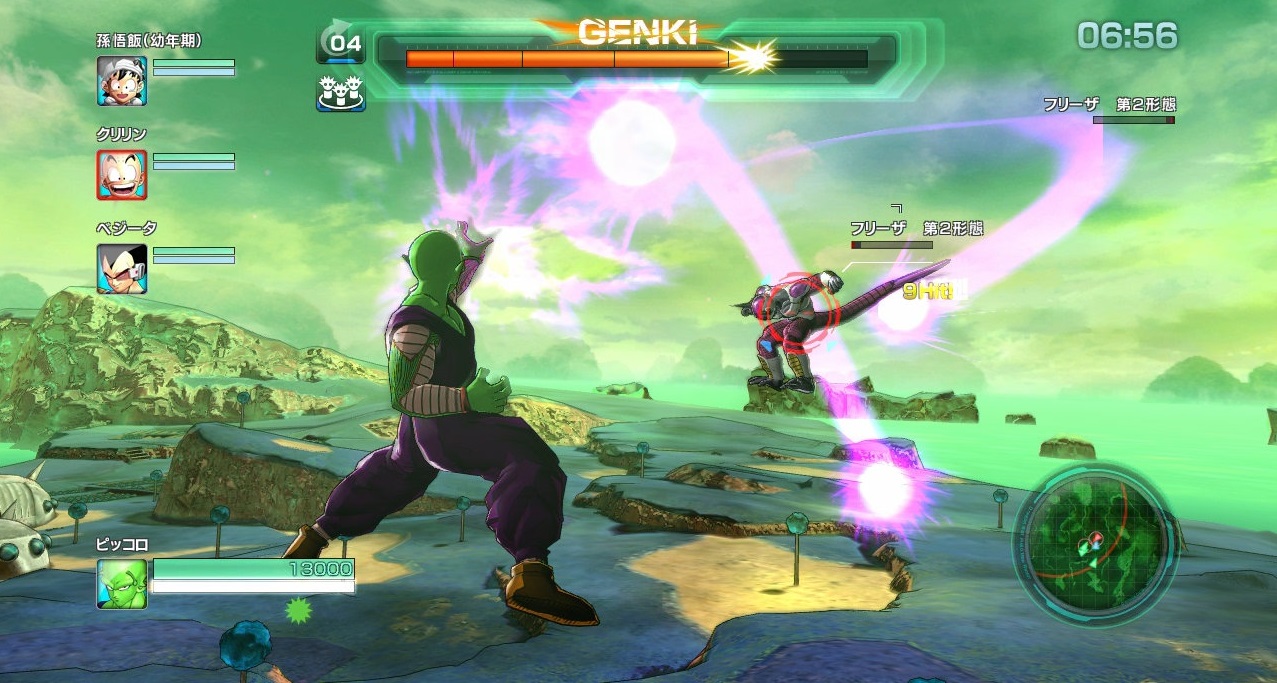 Some other pictures have also been found online that reveal some interesting details. The picture below seems to be a mockup of the character select screen and shows us how many fighters we can expect in Battle of Z as well as which ones have been revealed so far. 67 character slots seem reserved for standard fighters and transformations while another 5 are reserved for large characters such as Great Ape Gohan and Great Ape Vegeta. Three of these large characters are still a mystery as are who will take the spots in those strange green boxes. Some confirmed characters such as Majin Buu and Bills, the antagonist from the recent film Battle of Gods, are missing from this select screen. Although this does indeed look like the final character count, this could of course change by the time the game releases.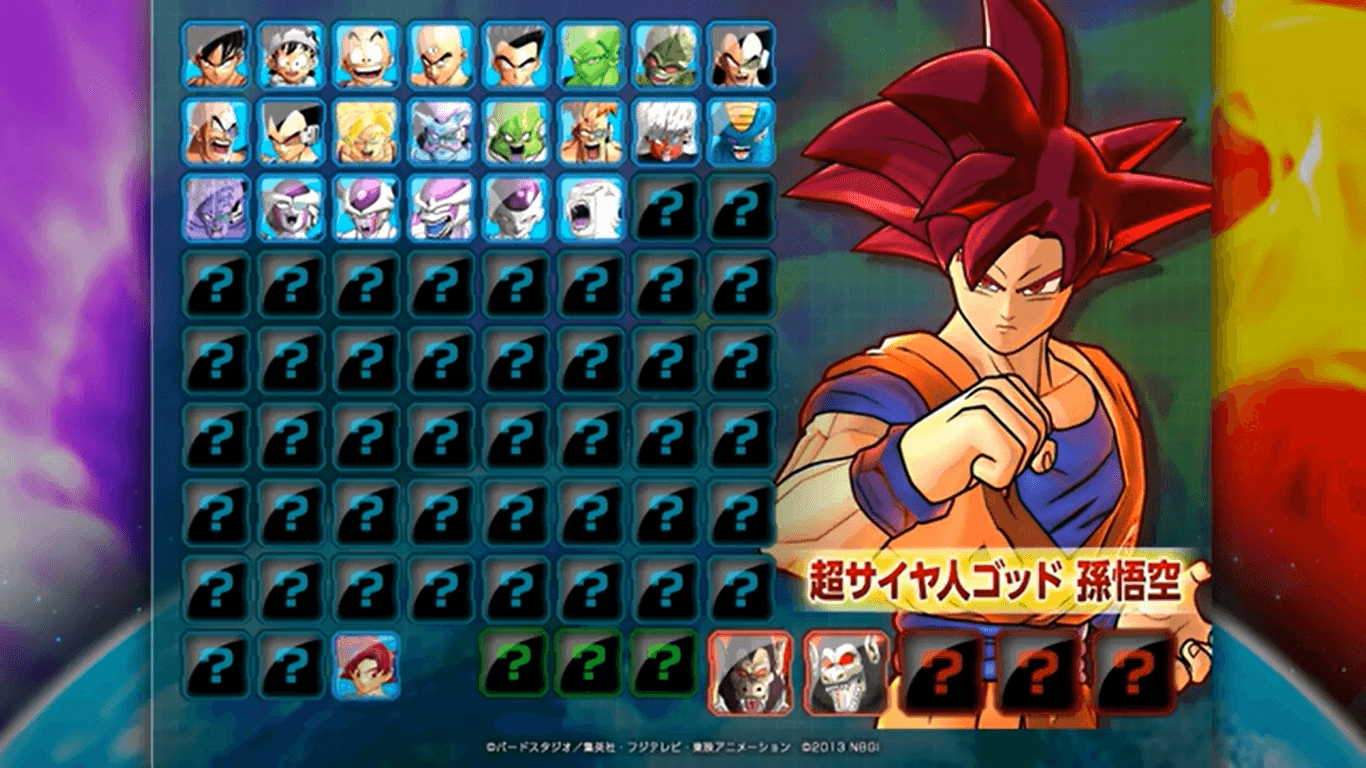 It was also confirmed recently that you can fully customise the colour of any characters main outfit (which could probably lead to some funny combinations such as Majin Vegeta wearing all pink). However we still haven't seen signs of actual alternate costumes. These outfits might be apart of the DLC that will release after the game as was confirmed in a panel last month, but it is still unknown what the actual content of the DLC will be.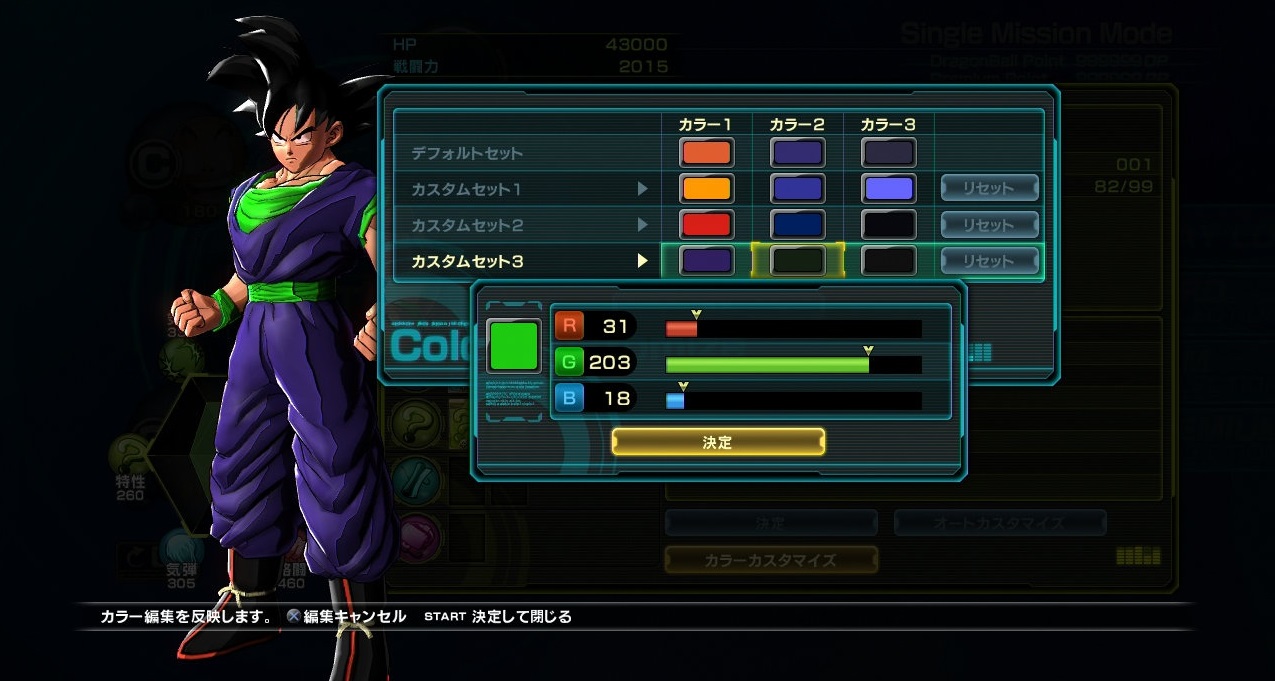 Let us know what you think about the roster and who are your predictions for those unnamed spots. Don't forget to watch the all new gameplay footage as well and check out the announcement trailer if you haven't seen it already. Dragon Ball Z: Battle of Z is now expected to launch in early 2014 on the PS3, PS Vita and Xbox 360.