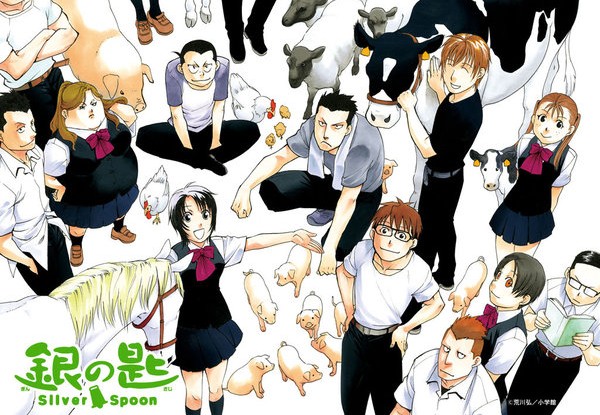 This week's issue of Weekly Shōnen Sunday is set to announce a gigantic new in-game weapon for Capcom's Monster Hunter 4 called the Silver Spoon.
Inspired by the manga of the same name, this ridiculously large weapon, even by Monster Hunter's standards, will have an ability that can change the status of the player and his allied heroes depending upon what sound it creates. Players will have to keep reading the magazine to find out how to redeem the item though as it will only be revealed in future issues of Weekly Shōnen Sunday.

Silver Spoon is a slice-of-life manga by the manga-ka who brought us Fullmetal Alchemist. It recently inspired an anime series that is currently airing in Japan and streaming worldwide.