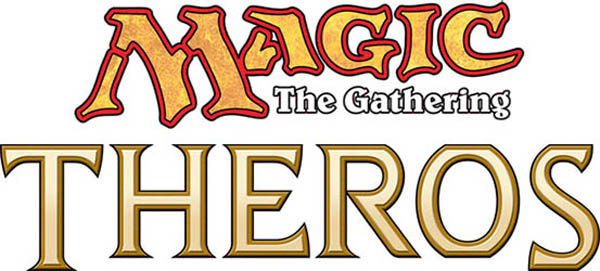 As Magic: The Gathering players know full well, each year brings with it a brand new block of cards. These new blocks are made up of three different sets that tell a story within the Magic Multiverse. Each set brings with it new characters, new worlds, new lore and a boatload of cards for players to rip open and put in their decks.
The upcoming Theros block will be no exception. Based heavily on Greek mythology, Theros will introduce new mechanics to the game like Enchantment Creatures and Heroic abilities. As with all sets, Theros (the first installment in the Theros Block) will be having a prerelease event this weekend. The event will be playable at your local gaming store, so be sure to head down and check it out. However, unlike previous prereleases, Wizards are doing something very special for Theros.
The prerelease for Theros will have players embarking on a massive quest known as the Hero's Path. The path will be broken up into nine different stages, the first of which is this week's prerelease. When you go to a prerelease this weekend, you will pick one of five heroic paths to play, each based on one of Magic's colours: Path of Honor (White), Path of Wisdom (Blue), Path of Ambition (Black), Path off Battle (Red), or the Path of Might (Green).
After you have picked your hero's path, you will be given a Hero Pack corresponding to your colour. The Hero pack will include 5 boosters of the Theros set, a life counter d20 in your chosen colour, a 'seeded' booster pack that will feature cards that fit your path, a prerelease promo card and a hero card. The hero card will not be playable at the prerelease but will instead be used in a later quest along the Hero's Path.
Like other prereleases, you are tasked with assembling a 40 card deck from the booster packs you open and playing against other players. Everyone who attends should get a booster pack as a prize, with winning players earning more and more (so there is an incentive to play your best).
Theros looks to be a really exciting block in Magic: The Gathering's already storied history. With gods, demons, and a Trojan Horse, you wont want to miss out. The prerelease is only the first step on the hero's path, and players who complete all nine steps over the next 12 months will find themselves earning prizes, cards and a spot on the Hall of Heroes, so be sure to not miss out.
For those who want to know more about how a Magic: The Gathering prerelease runs, we have a great article about the M14 Prerelease here, and if you haven't done so yet, check out our review of the Xbox 360, PS3, PC, iPad and Android game; Magic 2014: Duels of the Planeswalkers. Also, click here if you want to know more about how the Hero's Path will run for the remainder of the year.
The prerelease runs this weekend September 21-22 at local game shops. So will you be attending the Theros prerelease? If so what path will you be following? I personally will be taking part in a few of the events down at The Hall of Heroes in Campbelltown, and heading down the the Path of Honor… and maybe the Path of Might. Let us know in the comments below what you will be doing, and as always, stay tuned to Capsule Computers for all the Magic: The Gathering news as it becomes available.