 For those who joined in the on the Magic Madness over this weekend, July 13-14, they received the luxury of playing with and winning some of the exclusive cards, including the promo Megantic Sliver, from the new Magic 2014 (M14) core set! The worldwide pre-release tournament brought Magic The Gathering gamers together at different local venues, including Good Games and Battlecraft Games.
The pre-release event offered players two formats:
Sealed ($40)- each individual creates a deck using six M14 booster packs
2 Headed Giant Sealed ($60) – in teams of two, create a deck using eight M14 booster packs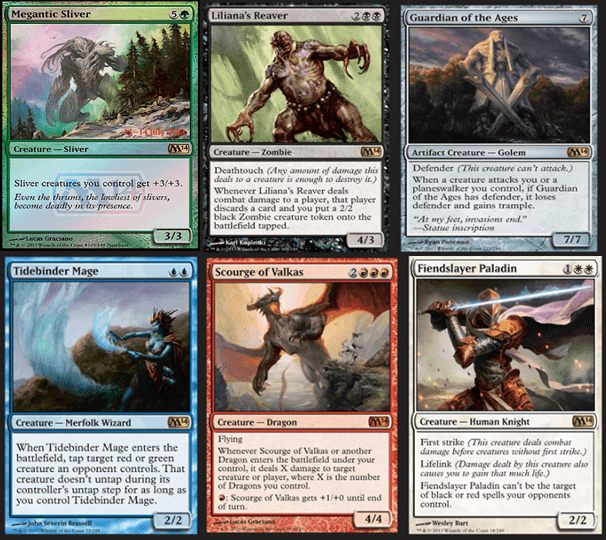 If you missed out on seeing all the cards, Wizards of the Coast have provided the official M14 card gallery on their site here. The M14 core set will be available to purchase from local retailers as of July 19th.
As for the next big event, there will be a Magic Celebration on September 7th, where players will receive not only a special code for downloading content for the multi-platform game Magic 2014—Duels of the Planeswalkers, but also a free M14 booster pack and achievement card!
To all magic players, the spark is just igniting.