In 2011, they did what no one had done before. In 2012, they returned to do it again. And just when you thought it couldn't get any worse…The Lame Game Marathon is back for its third year in a row.
Once again three gamers Dan Camilleri, Mark Dawes and Luke Wigley will marathon through 20 of the worst video games ever made for 24 hours non-stop live on the Internet for all to see.
Yes you read right, NON-STOP 24 HOURS of some of the worst games ever made, streamed live on the Internet.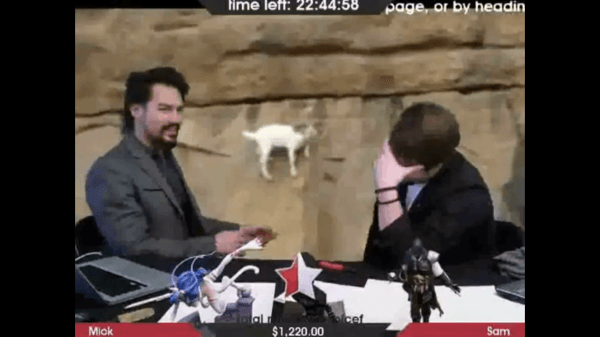 And why would three grown men put themselves through this monumental task, you ask? It's all in a bid to raise money for UNICEF, an excellent charity organisation that protects and promotes the rights of children all across the world.
Last year saw The Lame Game Marathon raise a massive $7,300 in donations. And previous to that in their first year, the lame gamers exceeded their modest target of $2,000 to raise a massive $5,500 by end of the marathon. Let's hope they can smash the record once again.
While a the line up of lame game has yet to be announced, previous years have seen likes of Superman 64, Big Rigs, Barbie Horse Adventures: Mystery Ride, Babysitting Mamma, Sukeban Shachou Rena, Iron Man, QWOP, and Grey's Anatomy: The Video Game….you get the idea.
The entirety of Lame Game Marathon's madness will be streamed live online via their website and Twitch.tv account beginning 10am, Saturday October 26. Meanwhile you can keep up to date with all the antics of the Lame Game Marathon via their Facebook and Twitter.