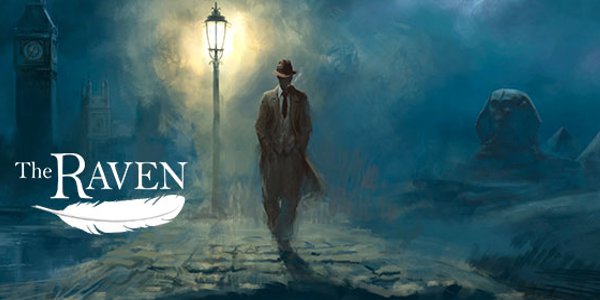 Over the past four weeks, The Adventure Company (division of Nordic Games) have been placing a series of classified adverts in London's The Times Newspaper; in preparation for the third chapter 'A Murder Of Ravens' in The Raven-Legacy of a Master Thief on September 24.
Nik Blower, PR, Marketing and Franchise Director at Nordic Games stated, "The Times classified adverts have been used for decades to great effect to track down missing persons and objects and we thought that this would be an ideal medium to offer up a search for the elusive Raven. From those who were genuinely trying to help in the search to the slightly more ludicrous responses, we were extremely pleased with the number and variation of responses we received to these adverts and it really demonstrates how the hunt for a master criminal can capture the public imagination."
The Raven – Legacy of a Master Thief takes players on an adventure across 1960s Europe, on the hunt for The Raven art burglar in order to protect the legendary sapphire, the "Eye of the Sphinx" on its journey from Switzerland to Egypt.
For those wishing to hunt down The Raven themselves, the season pass is now available on Steam for PC, Mac and Linux and during December via PSN and Xbox Live.