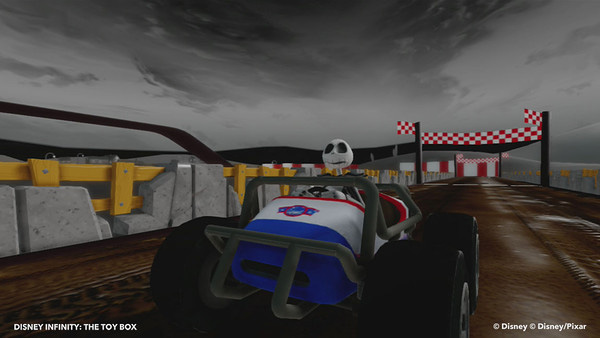 Disney Infinity fans have already spent countless hours building worlds in the game's Toy Box Mode. Building, designing, tweaking and then unlocking more toys and doing it all over again has proved a huge hit for many players, and now Disney are giving you the opportunity to upload your creations online.
In the first of what will hopefully be many themed design challenges, Disney are challenging players to design their own race track. The Race Track Toy Box Challenge will be running for a week starting today. On Sep 26th, Disney will post the winners' creations online for everyone in the world to download. For those who don't know, here is a simple tutorial on how to upload your race track to Disney for consideration;
Create your perfect race track.
Bring up the Pause Menu and select "Online/Multiplayer."
Then select "Toy Box Share" > "Disney's Toy Boxes" > "Submit to Disney."
Follow the prompts. You'll be asked to give your Toy Box an original name and description. Choose carefully – they will be shown to everybody if your Toy Box is featured.
So get creative and remember that the possibilities are infinite!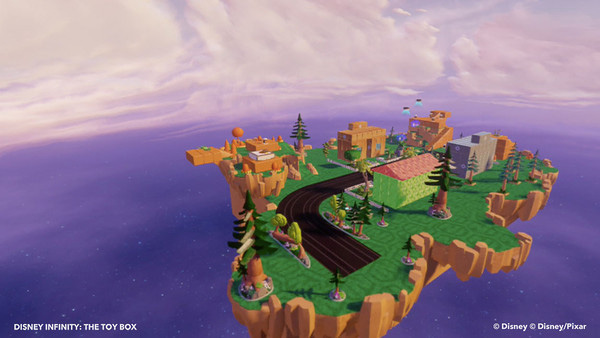 In addition to announcing the Race Track Challenge, there are also an additional five themed Toy Boxes that players can download. This is the fourth downloadable pack of maps for the game, and all have been free of charge. Check out the first three packs here, here and here respectively. The maps available from today include;
8 in 1 Arena – Users can choose from eight combat arenas. Trigger an arena and then fly through the super cannon to face off with friends.
Classic Cruise – Gamers can cruise scenic highways in a classic Autopia Car.
Spooky Castle Race – Players can race on a spooky track that twists and turns through a haunted castle.
Lava Puzzler – As gamers move the blocks, they will begin to solve this lava-filled puzzle.
3 Little Houses – Players can jump, charge and knock these three little houses down.
That's a lot to digest. With the inclusion of these five Toy Boxes, Disney Infinity's free DLC count has increased to twenty maps. What do you think of the new maps? Or, an even better question; will you be participating in the Race Track Challenge? Let us know in the comments below, and if you haven't done so, check out our Disney Infinity review here. As always, stay tuned to Capsule Computers for all the Disney Infinity news as it becomes available.