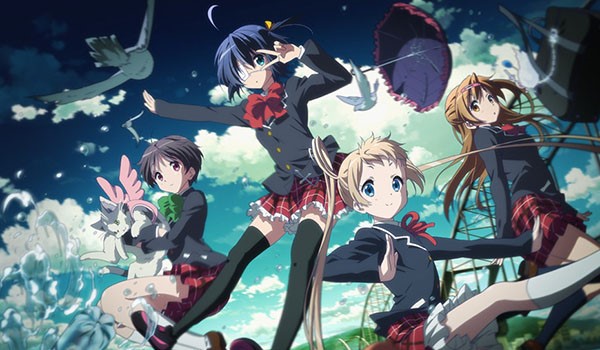 We finally have a better idea of when Kyoto Animation's second season of Chuunibyou demo Koi ga Shitai!, announced earlier this year, will air. The slice of life/romance TV anime will premiere in Japan on January 2014.
The anime's English title is Love, Chunibyo & Other Delusions and is licensed by Sentai Filmworks in North America and by Madman in Australia. There are still no details on the show's English home video release, however.
Chuunibyou demo Koi ga Shitai! follows Yuuta Togashi who suffered from the common "illness" of a wild imagination in his junior high school years. After putting those embarrassing memories behind him and starting high school, he meets Rikka Takanashi. Unfortunately she still hasn't grown out of her delusions and Yuuta's school life takes a turn for the extraordinary.