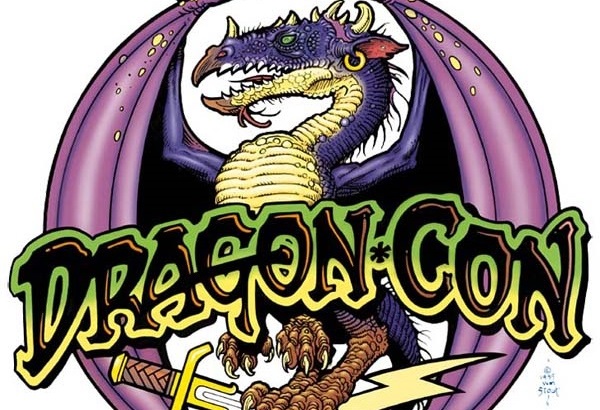 Atlanta, Georgia is the annual host for Dragon Con, a gathering of sci-fi, fantasy, gaming, and anime fans on a massive scale every Labor Day weekend. The convention area is so large it could only be contained in not one, but six different buildings across several city blocks filled to the brim with amazing costumes, panels, and vendors with something for everyone. From the third floor of the Hilton hotel one could see a denizen from almost every realm of fantasy including some mash-ups that would catch anyone off guard.
Stretching over four days and containing around 3,500 hours of activity, Dragon Con takes a lot of leg work to properly experience everything it has to offer. One of the highlights of the event was definitely the celebrity panelists in attendance including stars of Mass Effect, actors Mark Meer and Raphael Sbarge who voiced Commander Shepard and Kaiden Alenko respectively.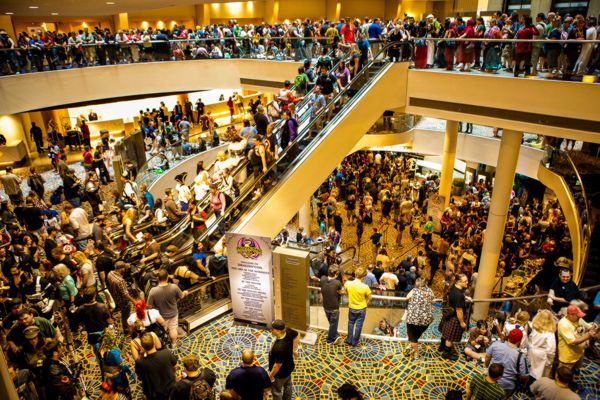 Other guests include Peter Davison, the fifth incarnation of the Doctor from "Doctor Who", Malcolm MacDowell, Lucy Lawless, "Hobbit" actors Graham McTavish, William Kircher, and Sylvester McCoy also made an appearance for the convention's several  panels related to the movie; McCoy was there for several "Doctor Who" panels as well. And no convention of its kind would be complete without appearances from George Takei and William Shatner, among many others, lending their stories and experiences to captured audiences.
To commemorate the event there is an annual parade and this year was no different as they had a huge procession filled with all kinds of cosplayers and guests. The parade culminated in a celebration of everything "Star Wars" including Lando Calrissian himself Billy Dee Williams leading platoons of Stormtroopers, rebel pilots, and even an entire army of Mandalorian warriors. The streets of Atlanta were filled with thousands of people in every type of dress following the parade, leading up into what had to be one of the most popular attractions, the shopping area of the America's Mart building. Filled to the brim with vendors selling almost anything you can think of from the expected groups of shirts of various shows and games and collectible action figures but there was also things for several niche markets; leather working, sword-smiths, not to mention the booth for the infamous Troma Productions with c0-founder Lloyd Kaufman giving autographs to fans.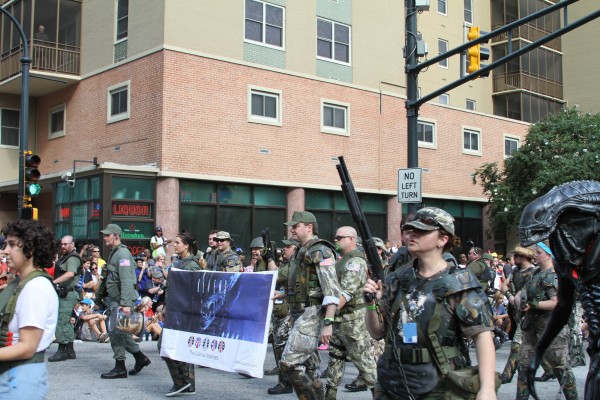 One of the big highlights for gamers attending this convention would definitely have to be the varied panels they had going on filled with industry professionals as well as giving fans themselves the opportunity to get involved and ask question to the guests. Blizzard was there to give some insight into their title Diablo 3 as well as lead content designer Erik Bakutis shedding some light on fans' questions on the upcoming Elder Scrolls Online. The only downside was while they were entertaining there was not any groundbreaking news to speak of, mostly clearing up questions about information already announced. There was also a fun retrospective on 80s and 90s gaming, entitles "8-Bits of Awesome", the panel picked apart the origins of gaming tracing it back to the Atari console and through the boom of home gaming as well as the revolutions of arcade gaming. Game development workshops and panels were also showcased to give gaming's future generation some tips and pointers to keep them in the right direction as well as a panel focused on the industry's near future by comparing the upcoming entries into the console wars; Xbox One and the Playstation 4.
Dragon Con without a doubt has something for everyone to see, be it amazing costumes or actors from your favorite shows and games. The amount of panels and events will blow the mind of all but the most jaded con attendee, and it will leave a lasting impression on everyone that took part in it. Dragon Con was definitely worth experiencing just for the fun that can be had and the sights that you can seen in the seemingly normal setting of downtown Atlanta, which for one weekend a year is transformed into an entirely new place.